»

Recipes

»

Indian

»

Badam

»

Cashew Badam Sweet Balls
Cashew Badam Sweet balls Recipe
Cashew & Badam Ball is a crunchy sweet snack perfect for Diwali or as an everyday snack. Enjoy!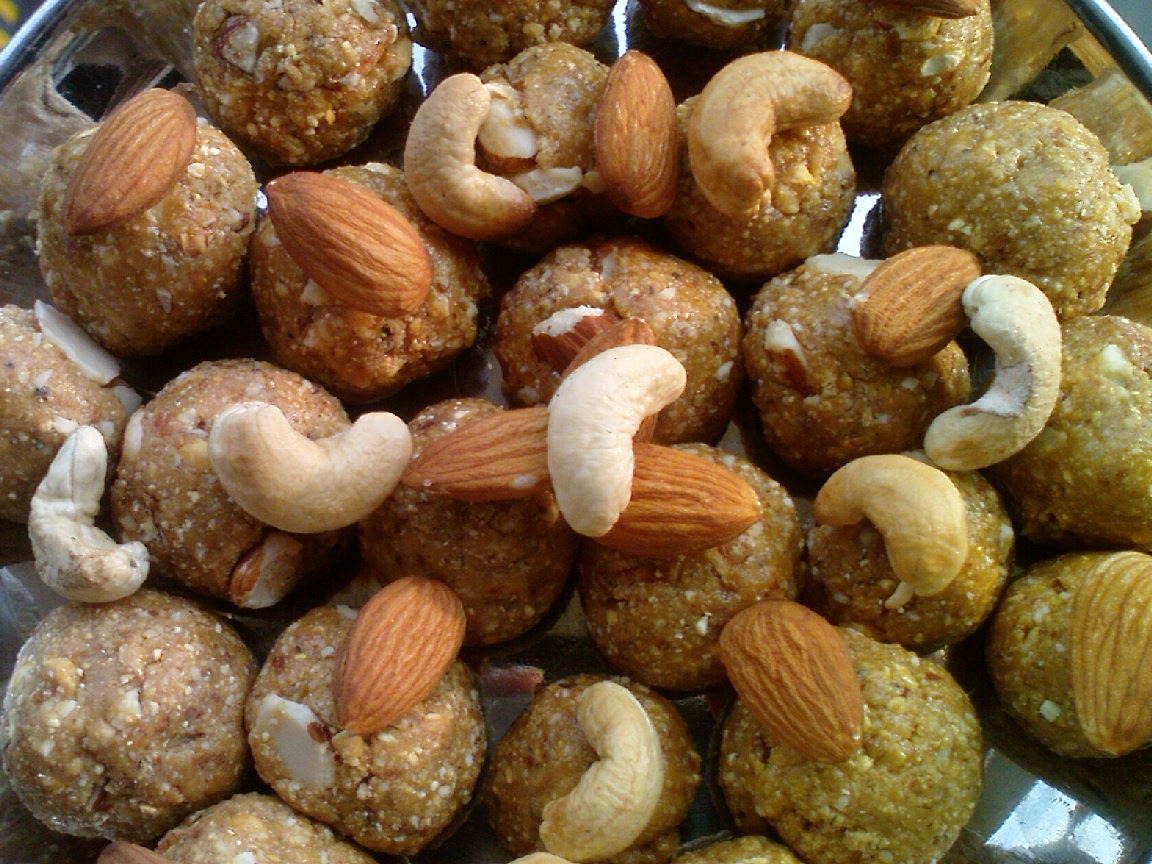 Recipe Story
Cashew & Badam balls are liked by my kids and it is a healthy snack for all ages.
Ingredients
Nuts

2 Cup (32 tbs)

(Cashew, Badam, pista, bengal gram split)

Cardamom powder

4 Teaspoon

Jaggery

4 Cup (64 tbs)

Water

2 Cup (32 tbs)

Ghee

2 Teaspoon

Salt

1 Pinch
Nutrition Facts
Serving size
Calories 1205 Calories from Fat 382
% Daily Value*
Total Fat 41 g63.2%
Saturated Fat 8 g39.8%
Trans Fat 0 g
Cholesterol 6.7 mg
Sodium 478.2 mg19.9%
Total Carbohydrates 211 g70.2%
Dietary Fiber 6.5 g26%
Sugars 181.2 g
Protein 17 g33.7%
Vitamin A Vitamin C 1.8%
Calcium 30.5% Iron 21.7%
*Based on a 2000 Calorie diet
Directions
1. Roast all the nuts for 3 mins and give them one grind. (Nuts should slightly break and mix)
2. In a heavy bottomed vessel, add the jaggery, cardomom, salt and water. Boil till one string consistency. ( This will take 15 mins approximately)
3. Put the flame off and add the nuts to it. Add 2 spoons ghee and make balls immediately or it will get harder.
4. Cashew & Badam balls are ready.
5. Store in air tight container & relish when you like.