»

Recipes

»

Pie

»

Caramel Candy Pie
Caramel Candy Pie Recipe
Caramel is a lovely way to add to the taste of any dish. Tried and tested recipes are always a pleasure to try. You would love every bite into this caramel candy pie. Enjoy the treat. You deserve it.
Caramel Candy Pie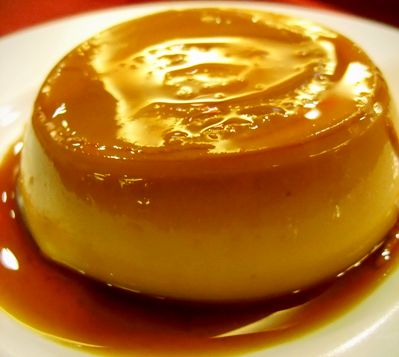 Ingredients
Graham crackers

18

Sugar

1⁄4 Cup (4 tbs)

Butter/Margarine

1⁄4 Cup (4 tbs)

, melted

Unflavored gelatin

1 Tablespoon

Cold water

1⁄4 Cup (4 tbs)

Light caramel candies

28

Milk

3⁄4 Cup (12 tbs)

Heavy cream

1⁄2 Pint

Nuts

1 Cup (16 tbs)

, chopped

Vanilla

1 Teaspoon
Nutrition Facts
Serving size
Calories 1266 Calories from Fat 608
% Daily Value*
Total Fat 68 g105.3%
Saturated Fat 28.6 g142.8%
Trans Fat 0 g
Cholesterol 123.8 mg
Sodium 808.6 mg33.7%
Total Carbohydrates 150 g49.9%
Dietary Fiber 4.6 g18.2%
Sugars 97.2 g
Protein 22 g44.6%
Vitamin A 26.4% Vitamin C 1.3%
Calcium 32.5% Iron 12.4%
*Based on a 2000 Calorie diet
Directions
MAKING
1)In a bowl, crush graham crackers into fine crumbs.
2)Mix sugar and butter into it. Press the crumbs against sides and bottom of 8 or 9-inch pie plate.
3)Bake at 375 degrees for 8 minutes and let it cool.
4)Dissolve gelatin in cold water.
5)On a double boiler, mix candies with milk and stir until melted.
6)Fold in gelatin mixture and cool it.
7)In a bowl, whip cream until stiff and add it cream, nuts and vanilla into caramel mixture.
8)Pour into pie plate and chill until set.

SERVING
9)Serve the caramel candy pie chilled.