»

Recipes

»

American

»

Canadian Bacon Buns
Canadian Bacon Buns Recipe
Canadian Bacon Buns is a treat! For those who have had it, you know you cant miss this brilliant Canadian Bacon Buns recipe! Those who havent had it..please do try it.its really wirth your effort.Here is the Canadian Bacon Buns recipe!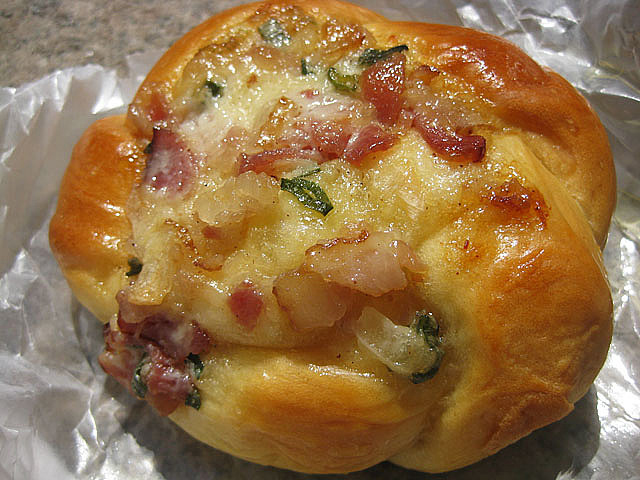 Ingredients
| | |
| --- | --- |
| | 1 16-ounce package sliced Canadian-style bacon |
| | 6 hamburger buns or English muffins |
| | Butter or margarine, softened |
Directions
1. Preheat broiler if manufacturer directs. In 12-inch skillet over medium heat, cook bacon slices, a few at a time, just until heated.
2. Meanwhile, split hamburger buns and spread with butter or margarine; broil until golden.
Image Courtesy :
http://www.flickr.com/photos/mesohungry/3422102731/