»

Recipes

»

Canadian

»

Canadian Bacon Buns
Canadian Bacon Buns Recipe
Canadian Bacon Buns is a treat! For those who have had it, you know you cant miss this brilliant Canadian Bacon Buns recipe! Those who havent had it..please do try it.its really wirth your effort.Here is the Canadian Bacon Buns recipe!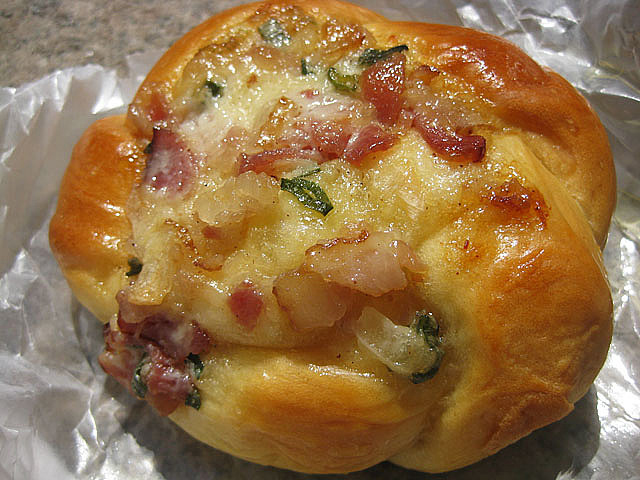 Ingredients
Sliced canadian style bacon

16 Ounce

(1 Package)

Hamburger buns/English muffins

6

Butter/Margarine

1 Tablespoon

, softened
Nutrition Facts
Serving size: Complete recipe
Calories 1447 Calories from Fat 369
% Daily Value*
Total Fat 44 g67.1%
Saturated Fat 16 g80%
Trans Fat 0 g
Cholesterol 254.5 mg
Sodium 6242.8 mg260.1%
Total Carbohydrates 166 g55.2%
Dietary Fiber 6 g24.2%
Sugars 24.6 g
Protein 101 g201.8%
Vitamin A 7.5% Vitamin C 10.6%
Calcium 51.5% Iron 56.3%
*Based on a 2000 Calorie diet
Directions
1. Preheat broiler if manufacturer directs. In 12-inch skillet over medium heat, cook bacon slices, a few at a time, just until heated.
2. Meanwhile, split hamburger buns and spread with butter or margarine; broil until golden.
Image Courtesy :
http://www.flickr.com/photos/mesohungry/3422102731/