»

Recipes

»

Calzone

»

Calzone Italiano
Calzone Italiano Recipe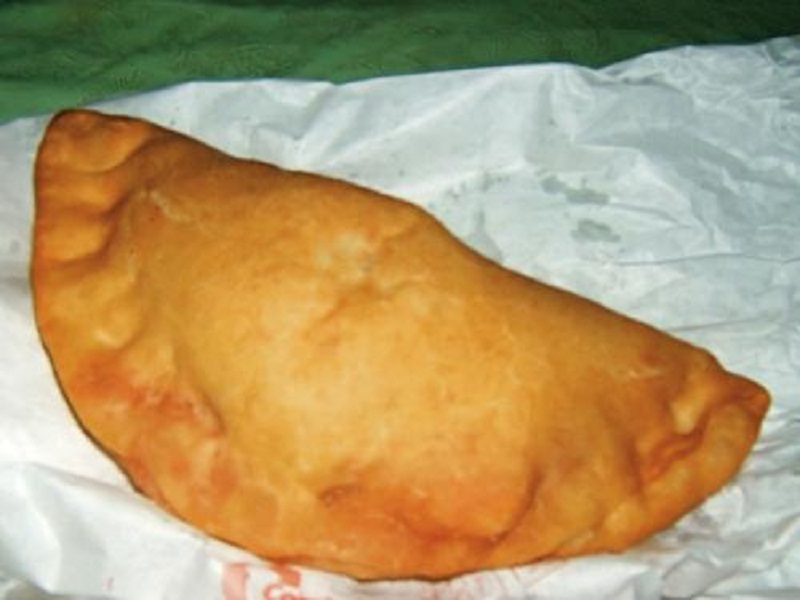 Ingredients
Pizza dough

200 Gram

(For A 14 Inch Pizza)

Pizza sauce

15 Ounce

(1 3/4 Cups, Dalla Casa Buitoni, With Pepperoni)

Pepperoni slices/1/2 pound sausage, cooked and crumbled

3 Ounce

, crumbled (25 Slices)

Chopped green bell pepper

2 Tablespoon

Shredded mozzarella cheese

4 Ounce

(1 Cup)

Ricotta cheese

8 Ounce

(1 Cup)
Nutrition Facts
Serving size: Complete recipe
Calories 1794 Calories from Fat 909
% Daily Value*
Total Fat 102 g156.7%
Saturated Fat 51.6 g258.2%
Trans Fat 0 g
Cholesterol 303.1 mg
Sodium 4144 mg172.7%
Total Carbohydrates 128 g42.7%
Dietary Fiber 9 g36.1%
Sugars 13.5 g
Protein 91 g182.6%
Vitamin A 94.5% Vitamin C 120.3%
Calcium 131% Iron 49%
*Based on a 2000 Calorie diet
Directions
DIVIDE dough into 4 equal portions.
Place on lightly floured, rimless baking sheet.
Press or roll out dough to 7-inch circles.
SPREAD 2 tablespoons pizza sauce over each circle to 1/2 inch of edge.
Top with meat, bell pepper, mozzarella cheese and ricotta cheese.
Fold in half; press edges tightly to seal.
BAKE in preheated 350°R oven for 20 to 25 minutes or until crusts are golden brown.