»

Recipes

»

Japanese

»

Wasabi

»

Calf'S Liver Wasabi Mash
Calf'S Liver Wasabi Mash Recipe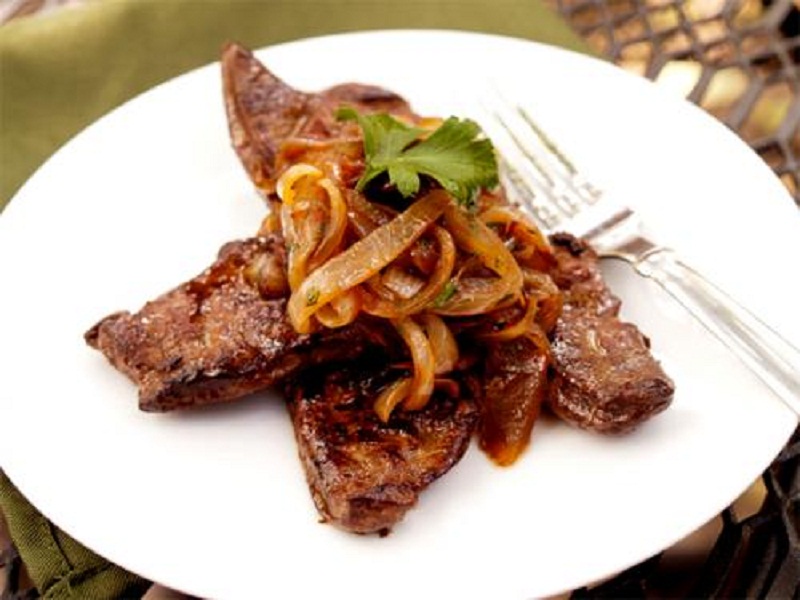 Ingredients
Potatoes

4 Large

, quartered

Wasabi paste

2 Teaspoon

Semi skimmed milk

4 Tablespoon

Vegetable oil

3 Tablespoon

(Plus A Little More For Frying The Liver)

Freshly ground black pepper

1

Onions

2 Medium

, thinly sliced

Calf liver slice

4 Medium
Nutrition Facts
Serving size
Calories 385 Calories from Fat 105
% Daily Value*
Total Fat 12 g18.6%
Saturated Fat 1.6 g7.9%
Trans Fat 0 g
Cholesterol 0 mg
Sodium 66.2 mg2.8%
Total Carbohydrates 66 g22.1%
Dietary Fiber 8.3 g33.3%
Sugars 7.6 g
Protein 8 g15.4%
Vitamin A 0.2% Vitamin C 110.9%
Calcium 6.9% Iron 16.7%
*Based on a 2000 Calorie diet
Directions
Place the potatoes in a pan of boiling water and simmer for 20-25 minutes.
Drain and mash them with a potato masher or a fork.
Mix the wasabi paste with 1 tablespoon of the milk and add to the potatoes.
Gradually add the remaining milk and 1 tablespoon of the oil and mash until smooth.
Season with black pepper and set aside.
Heat the remaining oil in a large pan.
Add the onions and cook for 3-4 minutes.
Turn the heat down and cook for a further 3 minutes on a low heat or until the onions are caramelised.
Set aside.
Add a drizzle of oil to a frying pan and sear the liver for 2 minutes on each side so that it's nice and pink. (I would even try it for just 1 minute each side to be rare.)
Serve the liver with the mash and top with the onions.