»

Recipes

»

Biscuit

»

Buttermilk Biscuits
Buttermilk Biscuits Recipe
Buttermilk biscuits are flavorful biscuits made with buttermik in the biscuit batter. Prepared with sour cream if buttermilk is unavailable, these biscuits are good as snacks and can be served with tea too.
Buttermilk Biscuits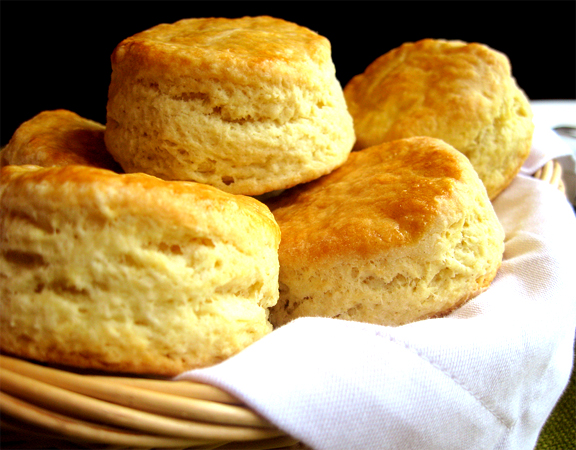 Ingredients
All purpose flour

2 Cup (32 tbs)

, sifted

Salt

1 Teaspoon

Buttermilk/Commercial sour cream

1 Cup (16 tbs)

Baking soda

1 Teaspoon

Baking powder

1 Teaspoon
Nutrition Facts
Serving size: Complete recipe
Calories 1013 Calories from Fat 36
% Daily Value*
Total Fat 4 g6.4%
Saturated Fat 0.39 g1.9%
Trans Fat 0 g
Cholesterol 0 mg
Sodium 3705.6 mg154.4%
Total Carbohydrates 202 g67.4%
Dietary Fiber 6.8 g27%
Sugars 0.7 g
Protein 35 g69.8%
Vitamin A Vitamin C
Calcium 40.7% Iron 67.7%
*Based on a 2000 Calorie diet
Directions
Sift flour, baking soda, baking powder, and salt together into a bowl.
Add buttermilk or sour cream and blend with a fork until you have a soft dough.
Place on a lightly floured board and roll 1/2 inch thick.
Cut with a small biscuit cutter, place on a cooky sheet, and bake in a preheated 425° oven for 12 to 15 minutes or until tipped with gold.