»

Recipes

»

Sauce
Butter Sauce Recipe
Butter sauce is a sweet and creamy dessert sauce made with butter, flour, sugar and fruit juice. Boiling water is often used instead of fruit juice. The butter sauce is flavored with vanilla and goes well with creamy desserts and pies.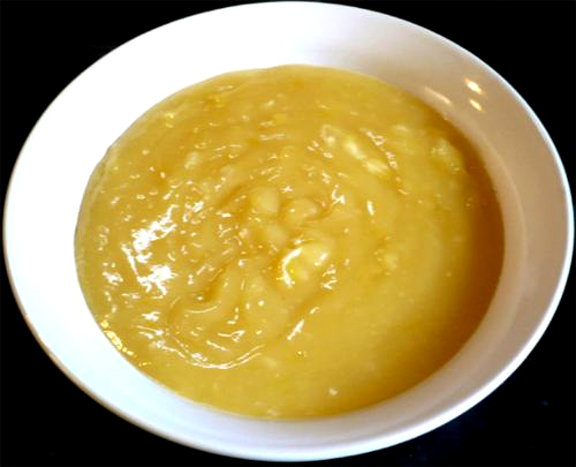 Ingredients
Butter/Margarine

1/4 Cup (16 tbs)

2 tablespoons enriched flour

Sugar

2 Tablespoon

1 cup boiling water or fruit juice

Vanilla

1/2 Teaspoon
Directions
Melt butter; blend in flour and sugar.
Add liquid; bring to a boil over low heat, stirring constantly.
Cover place over hot water.
When ready to serve, add vanilla or 2 teaspoons lemon juice.