»

Recipes

»

Pasta

»

Ravioli

»

Butter Poached Canadian Lobster With Foie Gras Ravioli
Butter Poached Canadian Lobster With Foie Gras Ravioli Recipe
Butter Poached Canadian Lobater With FoieGras Ravioli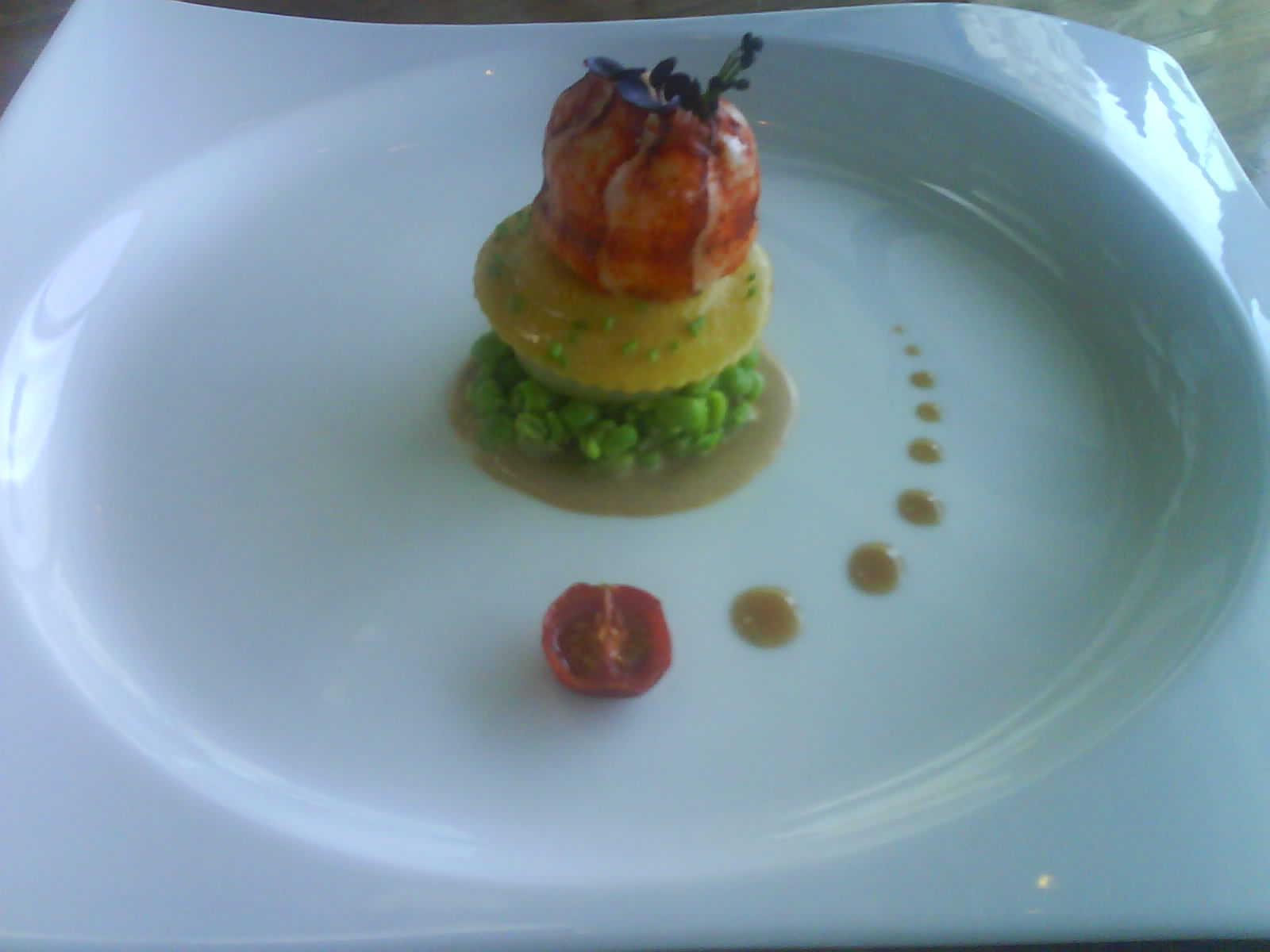 Recipe Story
From the Practice Session.
Ingredients
Butter

15 Gram

Lobster

1

Butter

250 Gram

Foiegras

50 Gram

Potato

20 Gram

Truffle/Morel mushroom

5 Gram

, chopped

Pasta dough

1⁄2 Cup (8 tbs)

Fennel

1

Water

1 Cup (16 tbs)

Green peas

40 Gram

Onion

10 Gram

Butter

10 Gram

Lobster broth

250 Milliliter

(lobster stock)

Cream

75 Milliliter

Salt

To Taste

Pepper

To Taste

Bisque reduction

1 Tablespoon
Directions
Poach the lobster ib a butter_water emlusion with seasoning.
Make a ravioli(stuffed pasta) with duckliver,potato,truffle & seasoning.
Cook the slices of fennel in water butter salt/pepper until all the water got evaprated.
Saute peeled greenpeas with butter, onion, salt/pepper.
Boil lobster stock; add cream and simmer to sause consistency.
Make a bisque and reduce it with some tomato coulis. Strain and adjust to dropping consistency.
To Finish> Pour Lobster sauce in the center of the plate. top it with greenpeas. place a slice of fennel on the top of greenpeas. Place a Ravioli on top of the fennel and put the lobster on top of the ravioli. drop the bisque reduction on the plate from large to small dots. Garnish with tomato confit and micro herb salad.
For more clarification feel free to ask me.