»

Recipes

»

Frosting

»

Butter-Cream Frosting
Butter-Cream Frosting Recipe
Butter cream frosting is a slow cooked frotsing made with flour, butter and milk and sweetened with sugar. The butter cream frosting is called so because it is creamed with milk and butter. The frosting is rich and creamy and can be used right away.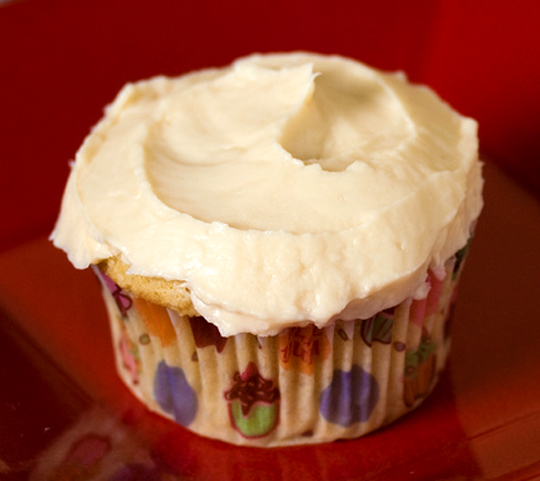 Ingredients
Butter

1⁄4 Cup (4 tbs)

(or margarine)

Enriched flour

3 Tablespoon

Milk

3⁄4 Cup (12 tbs)

Vanilla

1 1⁄2 Teaspoon

Butter

1⁄2 Cup (8 tbs)

(or margarine)

Sugar

3⁄4 Cup (12 tbs)
Nutrition Facts
Serving size: Complete recipe
Calories 2089 Calories from Fat 1258
% Daily Value*
Total Fat 144 g220.9%
Saturated Fat 89.8 g449.2%
Trans Fat 0 g
Cholesterol 379.8 mg
Sodium 92.9 mg3.9%
Total Carbohydrates 196 g65.4%
Dietary Fiber 0 g
Sugars 159.8 g
Protein 10 g20.8%
Vitamin A 87.8% Vitamin C
Calcium 23.4% Iron 7.1%
*Based on a 2000 Calorie diet
Directions
Melt 1/4 CUP butter in saucepan over low heat.
Blend in flour.
Gradually stir in milk.
Cook and stir till mixture thickens and comes to boiling.
Cool to room temperature.
Add vanilla.
Cream remaining butter with sugar till fluffy; gradually add milk mixture, beating till frosting is fluffy and of spreading consistency, about 5 minutes.
Use frosts either cake or cupcake.
Image Courtesy :
http://www.flickr.com/photos/vegan-baking/4541426291/