»

Recipes

»

Cookie

»

Butter Cookies
Butter Cookies Recipe
Butter Cookies is a recipe that can be prepared in nearly no time. Try this Butter Cookies; I am sure you will have a huge fan following for this one!
Crispy Butter Cookies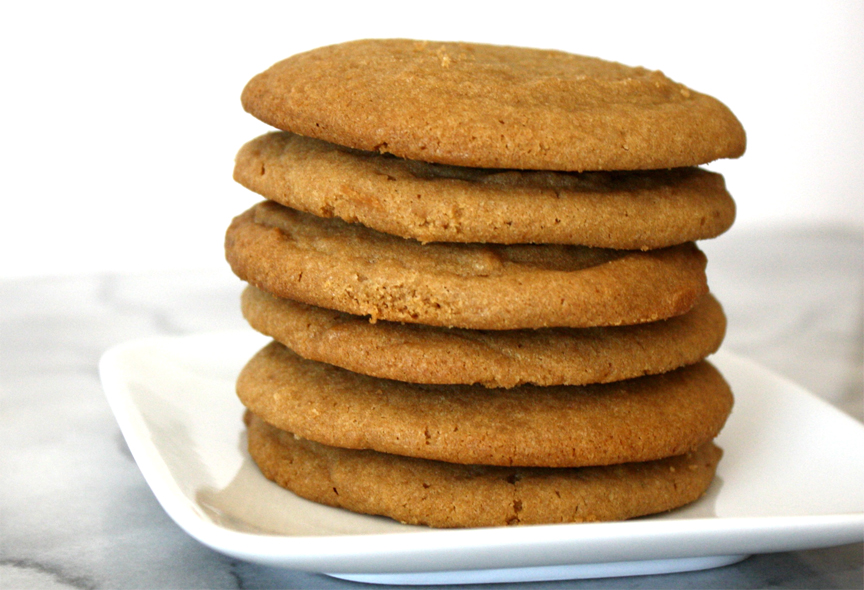 Ingredients
Butter

1⁄2 Cup (8 tbs)

(At Room Temperature)

Sugar

1⁄3 Cup (5.33 tbs)

Egg

1

Salt

1⁄4 Teaspoon

Vanilla extract

1 Teaspoon

Grated orange rind/1/8 teaspoon nutmeg

1⁄4 Teaspoon

All purpose flour

1 Cup (16 tbs)

, sifted
Nutrition Facts
Serving size: Complete recipe
Calories 1607 Calories from Fat 857
% Daily Value*
Total Fat 97 g149.9%
Saturated Fat 59.5 g297.7%
Trans Fat 0 g
Cholesterol 453.4 mg
Sodium 569.8 mg23.7%
Total Carbohydrates 163 g54.5%
Dietary Fiber 3.5 g14%
Sugars 68 g
Protein 20 g40.4%
Vitamin A 61.2% Vitamin C 2.8%
Calcium 7.6% Iron 37.6%
*Based on a 2000 Calorie diet
Directions
1. Preheat oven to moderate (375° F.).
2. Cream the butter and sugar thoroughly. Add the egg, salt, vanilla and fruit rind and mix. Add the flour and mix well.
3. Shape the dough into small balls and flatten with the hand; or chill the dough and put it through a cookie press. Garnish with nuts if desired.
4. Place on a lightly greased cookie sheet and bake until the edges are light brown, or about twelve minutes.