»

Recipes

»

Cookie

»

Crispy Butter Cookies
Crispy Butter Cookies Recipe
Butter Cookie is simply a delicious recipe. This delicious Butter Cookie will surely tempt you to prepare on every get together!
Crispy Butter Cookies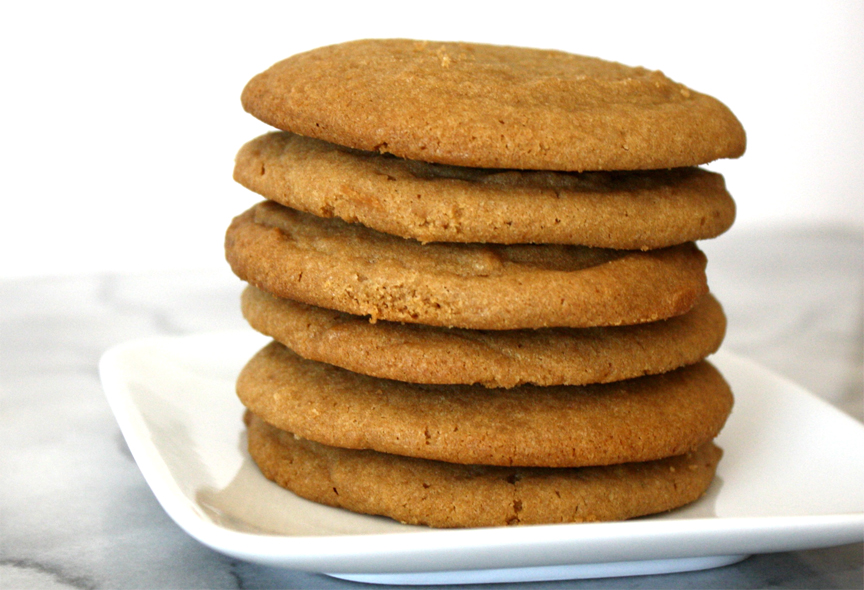 Ingredients
Butter

2 Cup (32 tbs)

Sugar

2 Cup (32 tbs)

Eggs

6

Vanilla

1 Teaspoon

Flour

9 Cup (144 tbs)

, sifted

Baking powder

2 Tablespoon

Egg

1

, beaten with 1 tablespoon water

Water

1 Tablespoon

(Add While Beating Egg)
Nutrition Facts
Serving size: Complete recipe
Calories 9400 Calories from Fat 3613
% Daily Value*
Total Fat 411 g632%
Saturated Fat 243.7 g1218.7%
Trans Fat 0 g
Cholesterol 2448 mg
Sodium 2930.3 mg122.1%
Total Carbohydrates 1269 g423.1%
Dietary Fiber 30.4 g121.7%
Sugars 406.3 g
Protein 164 g328.2%
Vitamin A 259% Vitamin C
Calcium 267.6% Iron 345.1%
*Based on a 2000 Calorie diet
Directions
Cream butter and gradually beat in sugar.
Beat eggs until light; add to butter mixture and beat thoroughly.
Add vanilla.
Sift flour and baking powder.
Carefully blend into butter egg mixture to make a soft dough.
Shape dough with lightly floured hands into desired shapes and arrange on cooky sheets.
Brush cookies with beaten egg and water.
Bake in a 375 degree oven for 20 minutes or until golden brown.