»

Recipes

»

Crab

»

Buffet Crab
Buffet Crab Recipe
Buffet Crab is just the dish that you should plan if you have guests coming over. This dish tastes amazing and can be made ahead of time. You can make it a day before and freeze it for the 'The Day'. Simple and easy buffet crab saves lot of labor.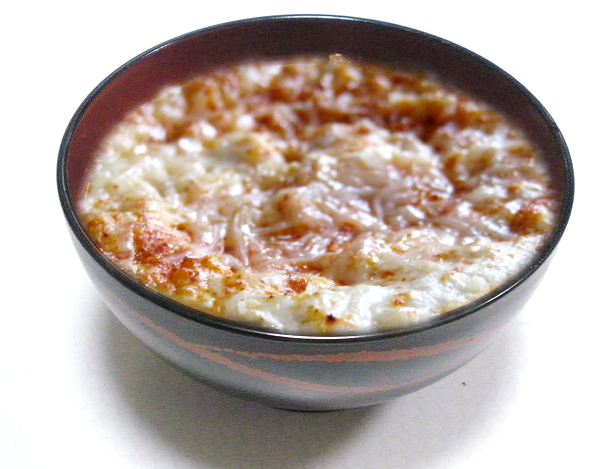 Ingredients
Crab meat

2 Cup (32 tbs)

Lemon juice

1 Teaspoon

Butter

2 Tablespoon

, melted

Worcestershire sauce

2 Tablespoon

Dry mustard

1 Pinch

Sherry

1 1⁄2 Ounce

Herb seasoned dressing mix

1 Tablespoon
Nutrition Facts
Serving size
Calories 134 Calories from Fat 68
% Daily Value*
Total Fat 8 g11.8%
Saturated Fat 4.2 g20.9%
Trans Fat 0 g
Cholesterol 17.4 mg
Sodium 177 mg7.4%
Total Carbohydrates 4 g1.4%
Dietary Fiber 0.01 g0.03%
Sugars 1.3 g
Protein 11 g22.3%
Vitamin A 3.9% Vitamin C 2.6%
Calcium 1% Iron 2.2%
*Based on a 2000 Calorie diet
Directions
GETTING READY
1)Take a bowl and flake crab meat, sprinkle lemon juice and toss.
2)Cover the bowl and marinate at least 2 hours. Drain.

MAKING
3)In a bowl, mix together butter, Worcestershire sauce, mustard and sherry.
4)Add dressing and mix until dressing is moist.
5)Take a greased 1-quart casserole and put the crab meat and dressing mixture in layers and cover.
6)Bake at 375 degrees for about 50 minutes.
SERVING
7)Serve buffet crab immediately.

TIPS
Buffet crab freezes well.