»

Recipes

»

European

»

Polish

»

Brussels Sprouts Polonaise
Brussels Sprouts Polonaise Recipe
Brussels sprouts polonaise is a very good way serve a very odd vegetable. This dish is very delicious and everybody loves it when served. To know why, you should try it yourself atleast once. I am sure you will love it.
Brussels Sprouts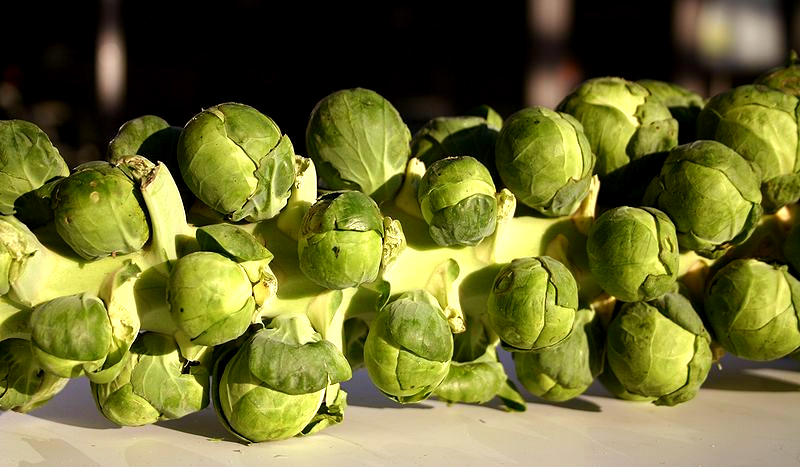 Ingredients
Brussels sprouts

2 Pound

Butter/Margarine

1⁄4 Cup (4 tbs)

Dry breadcrumbs

1⁄4 Cup (4 tbs)

Hard cooked egg yolk

1

, sieved

Parsley

2 Tablespoon

, minced
Nutrition Facts
Serving size
Calories 150 Calories from Fat 79
% Daily Value*
Total Fat 9 g13.9%
Saturated Fat 5.2 g26.2%
Trans Fat 0 g
Cholesterol 61.3 mg
Sodium 56 mg2.3%
Total Carbohydrates 15 g5%
Dietary Fiber 6 g23.8%
Sugars 3.5 g
Protein 6 g12%
Vitamin A 36.9% Vitamin C 225.3%
Calcium 8% Iron 14.4%
*Based on a 2000 Calorie diet
Directions
GETTING READY
1)Cut any large Brussels sprouts in half.

MAKING
2)Take a saucepan, cook Brussels sprouts in salt and water for 12 to 15 minutes or until just tender. Drain.
3)Take a serving dish and put the sprouts in it. Keep warm.
4)Take a small saucepan and brown butter lightly, add bread crumbs, egg yolk and parsley.
5)Pour the mixture on Brussels sprouts and toss lightly.

SERVING
6)Serve the Brussels Sprouts Polonaise immediately.