»

Recipes

»

Pie

»

Brussels Sprouts Country Pie
Brussels Sprouts Country Pie Recipe
Brussels sprouts country pie in a pie is a nice way enjoy Brussels sprouts. The pie is very tasty and makes a filling meal. The Brussels sprouts country pie makes a yummy treat with thick cheese sauce and hot mustard-pepper flavor.
Brussels Sprouts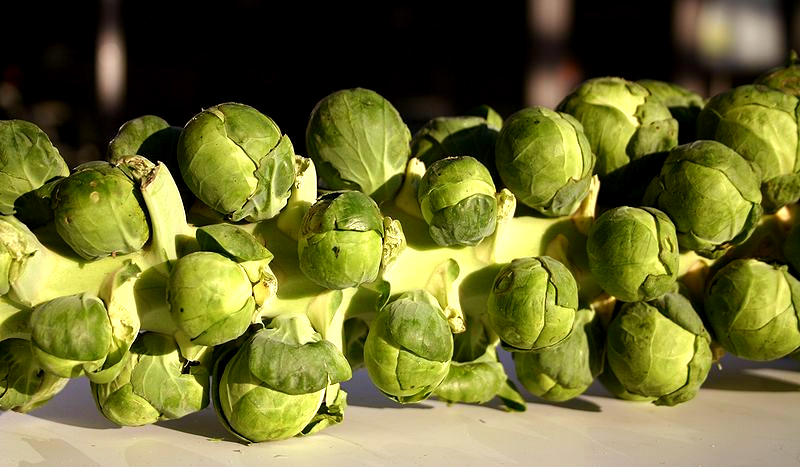 Ingredients
Frozen california brussels sprouts

30 Ounce

, frozen

Butter

1⁄4 Cup (4 tbs)

All purpose flour

1⁄4 Cup (4 tbs)

Salt

1 Teaspoon

Celery seed

1 Teaspoon

Dry mustard

1 Teaspoon

Pepper

1⁄4 Teaspoon

Milk

2 Cup (32 tbs)

Parmesan cheese

1⁄4 Cup (4 tbs)

, grated

Onions

1 Pound

(Drained)
Nutrition Facts
Serving size
Calories 240 Calories from Fat 106
% Daily Value*
Total Fat 12 g18.6%
Saturated Fat 7.1 g35.4%
Trans Fat 0 g
Cholesterol 30.5 mg
Sodium 441.4 mg18.4%
Total Carbohydrates 27 g8.9%
Dietary Fiber 6.9 g27.7%
Sugars 7.2 g
Protein 11 g21.9%
Vitamin A 24.1% Vitamin C 184.7%
Calcium 20.7% Iron 12.1%
*Based on a 2000 Calorie diet
Directions
MAKING
1)In a saucepan, cook Brussels sprouts as per package directions until just tender and drain.
2)In a large saucepan, melt butter and add flour with seasonings and mix.
3)Slowly add milk and cook on low heat until thickened. Keep stirring.
4)Add cheese and stir until melted.
5)Add onions and Brussels sprouts to sauce. Cool.

SERVING
6)Serve the Brussels sprouts country pie.