»

Recipes

»

Cookie

»

Brownie Candy Cookies
Brownie Candy Cookies Recipe
Brownie Candy Cookies are everybody's favorite. I have not met anybody who does not like brownie candy cookies. They are simple, quick and easy to make. Kids love them so much. You can try making them at home yourself.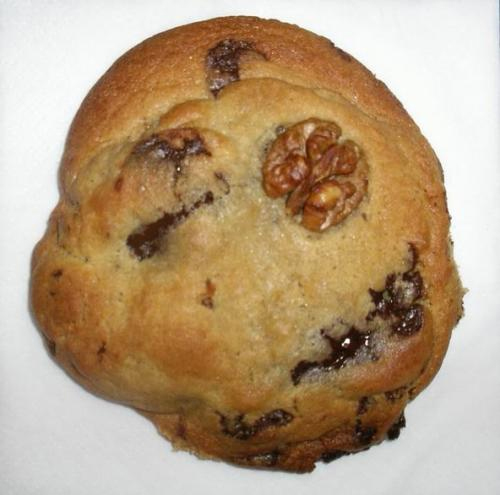 Ingredients
Sweetened condensed milk

1/2 Cup (16 tbs)

Sugar

1/4 Cup (16 tbs)

Salt

1/4 Teaspoon

Egg

1

Semi-sweet chocolate morsels-1, 6-ounce package (1 cup)

Butter/Margarine

2 Tablespoon

Water

1/4 Cup (16 tbs)

Vanilla

1 Teaspoon

All-purpose flour -1/4 cup, sifted

Nuts-1 cup, coarsely chopped
Directions
MAKING
1)In a saucepan, mix condensed milk, sugar and salt. Bring to a boil and stirring constantly.
2)Add egg and beat slightly.
3)Add a little of condensed milk mixture and stir rapidly.
4)Add egg mixture to remaining condensed milk mixture and cook.
5)Stirring for a minute on moderate heat. Remove from heat.
6)Add semi-sweet chocolate morsels, butter, water and vanilla, stir until smooth.
7)Add flour and nuts and mix.
8)Take ungreased foil-lined cookie sheet and drop spoonsful of batter on it.
9)Bake at 350 degrees for 12 to 15 minutes.
10)Cool thoroughly and peel off foil.

SERVING
11)Serve the brownie candy cookies when desired.