»

Recipes

»

Cake

»

Brown Sugar Cake
Brown Sugar Cake Recipe
Brown Sugar cake has a Appetizing taste. The cake flour and eggs gives the Brown Sugar cake Miraculous taste. Must catch it.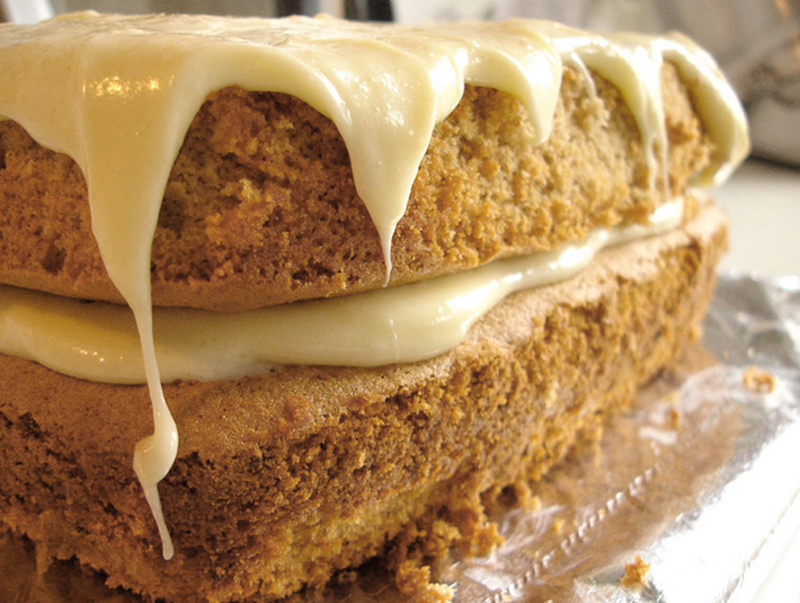 Ingredients
Cake flour

2 1/3 Cup (16 tbs)

, sifted

Brown sugar

1 2/3 Cup (16 tbs)

Baking powder

3 1/2 Teaspoon

Salt

1 Teaspoon

Milk

3/4 Cup (16 tbs)

Vegetable shortening

2/3 Cup (16 tbs)

Milk

1/2 Cup (16 tbs)

Eggs

3

Vanilla

1 Teaspoon
Directions
In mixer bowl, combine flour, brown sugar, baking powder, salt, the 3/4 cup milk, and the vegetable shortening.
Beat vigorously by hand or at medium speed of electric mixer for 2 minutes.
Add the 1/2 cup milk, the eggs, and vanilla; beat 2 minutes more.
Pour batter into greased and floured 13x9x2 inch baking pan.
Bake at 350° for 35 to 40 minutes.
Cool on rack 15 minutes; remove from pan.
Cool completely.
Frost with Vanilla Frosting.
Image Courtesy :
http://www.flickr.com/photos/rhodes/9310412/