»

Recipes

»

Brown Sugar Custard Sauce
Brown Sugar Custard Sauce Recipe
Brown Sugar Custard Sauce is an irresistible mouth watering dessert recipe which you would love to serve to your loved ones. Try this Brown Sugar Custard Sauce; I bet you will have a huge fan following for this.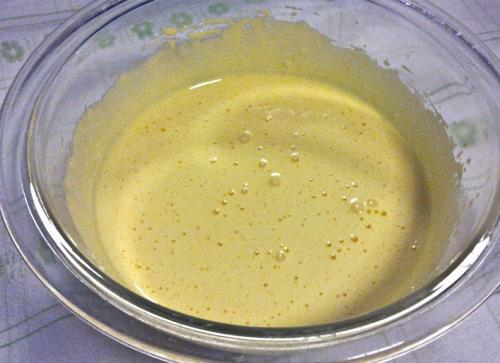 Ingredients
1 cup brown sugar, packed

Water

1/3 Cup (16 tbs)

Egg yolks

2

Salt

1/8 Teaspoon

2 to 4 tablespoons sherry or cognac
Directions
1. Boil the sugar and water, stirring, until the sugar is dissolved, or about one minute.
2. Beat the egg yolks with the salt and add the syrup gradually, while beating. Cook, stirring, over hot water until thickened. Add the sherry and serve hot over pudding.