»

Recipes

»

Chicken

»

Broiled And Spicy Chicken
Broiled And Spicy Chicken Recipe
Broiled And Spicy Chicken is an amazingly delicious recipe version. An easy to make recipe, you will simply find this Broiled And Spicy Chicken both mouth-watering and amazingly tempting.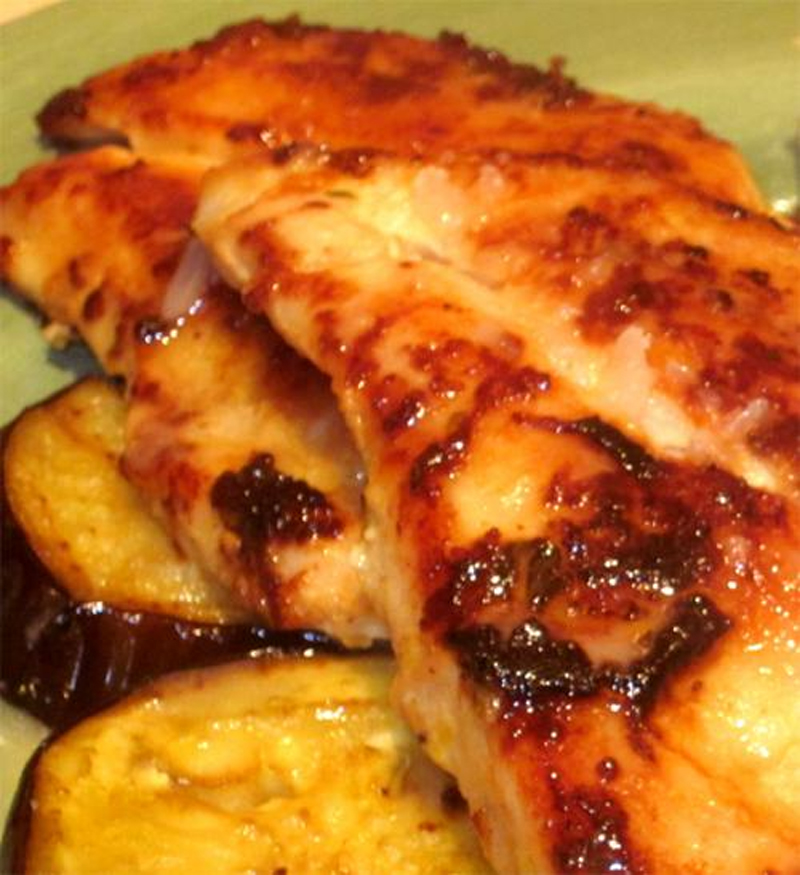 Ingredients
Boneless, skinless, chicken breasts

30 Ounce

(Six 5 Ounce Breasts)

Fat free italian dressing

1⁄2 Cup (8 tbs)

Tomato juice

1 Cup (16 tbs)

Chili powder

1⁄2 Teaspoon
Nutrition Facts
Serving size: Complete recipe
Calories 1040 Calories from Fat 109
% Daily Value*
Total Fat 12 g18.7%
Saturated Fat 3.3 g16.3%
Trans Fat 0.2 g
Cholesterol 495.7 mg
Sodium 1956.8 mg81.5%
Total Carbohydrates 23 g7.6%
Dietary Fiber 2.5 g10.1%
Sugars 19.3 g
Protein 200 g399.4%
Vitamin A 41.8% Vitamin C 93.7%
Calcium 16.1% Iron 44.4%
*Based on a 2000 Calorie diet
Directions
Combine dressing, tomato juice and chili powder.
Pour over chicken and marinate for several hours.
Broil for 30 minutes or until done, turning once and basting frequently.