»

Recipes

»

Broccoli-Lima Bean Casserole
Broccoli-Lima Bean Casserole Recipe
Wish to cook something delicious, but are you short on time? Whip up an instant dinner with this quick and simple recipe for Broccoli-Lima Bean Casserole and sit up for a delicious dine-in with your family!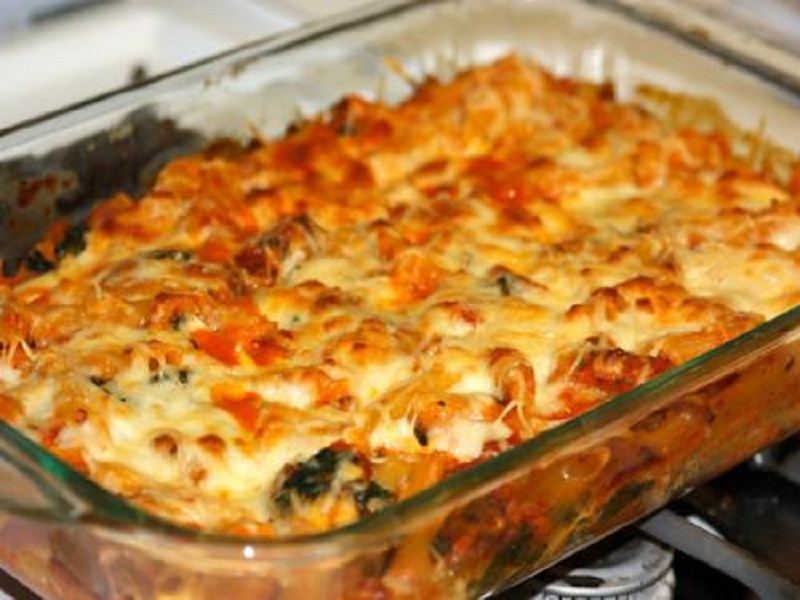 Ingredients
Butter/Margarine

3 Tablespoon

Bite site shredded rice biscuits

4 Cup (64 tbs)

Frozen broccoli

10 Ounce

, cut into small piece (Cooked)

Frozen lima beans

10 Ounce

(Cooked)

Condensed cream of celery soup

10 1⁄2 Ounce
Nutrition Facts
Serving size
Calories 721 Calories from Fat 64
% Daily Value*
Total Fat 7 g11.2%
Saturated Fat 3.9 g19.7%
Trans Fat 0 g
Cholesterol 18.1 mg
Sodium 1586.8 mg66.1%
Total Carbohydrates 148 g49.5%
Dietary Fiber 3.8 g15.3%
Sugars 13 g
Protein 17 g33.8%
Vitamin A 92.5% Vitamin C 148%
Calcium 65.4% Iron 295.3%
*Based on a 2000 Calorie diet
Directions
GETTING READY
1) Preheat oven to 350° F.

MAKING
2) Take a skillet and heat butter in it.
3) Add shredded rice biscuits and curry powder.
4) Stir over low heat for about 5 minutes to coat and toast the cereal evenly. Set aside.
5) Mix broccoli with soups and lima beans.
6) Stir in 1 cup toasted rice biscuits.
7) Place mixture in a baking dish.
8) Crumble and top with remaining cereal.
9) Bake in the oven for about 30 minutes or until bubbly and brown.

SERVING
10) Serve Broccoli-Lima Bean Casserole hot.