»

Recipes

»

Broccoli

»

Broccoli Divan A La Moderne
Broccoli Divan a La Moderne Recipe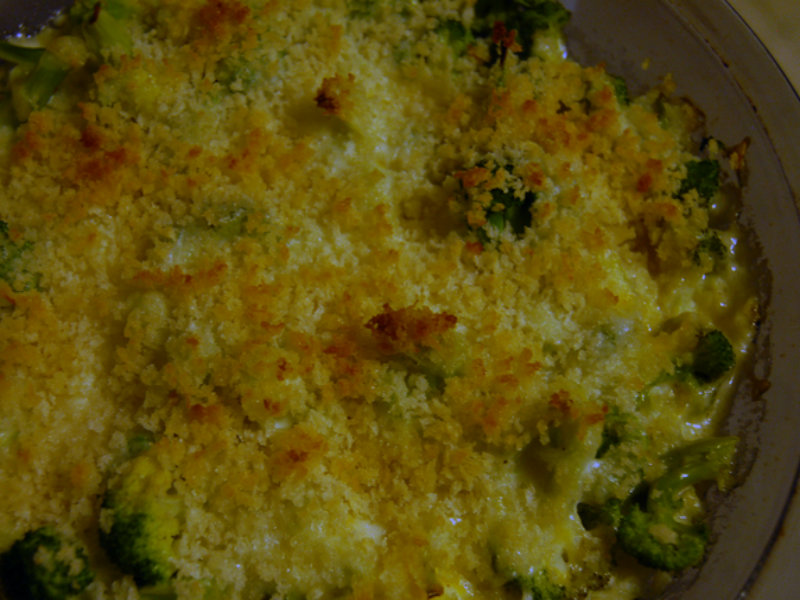 Summary
Cooking Time
40 Min
Difficulty Level
Easy
Health Index
Healthy
Servings
4
Ingredients
Broccoli bunch -1, or

Broccoli package

2

, frozen

Albacore tuna

2 Can (10oz)

Green onions

3

Cream and mushroom soup

1 1/2 Can (10oz)

Commercial sour cream - ½ cup

Cheese

1/3 Cup (16 tbs)

, grated (Curry powder -1 tsp)

Butter

2 Tablespoon

(Curry powder -1 tsp)

Paprika
Directions
GETTING READY
1. Start preparing the broccoli by cleaning it. Cut the broccoli into slivers or use it as a whole, depending on your taste preferences.
2. Grease the baking dish using butter.
3. Cut the tuna into large pieces.
4. Preheat the oven to 375°F.

MAKING
5. Take a saucepan and Stir fry the slivered broccoli or whole heads in little oil.
6. Drain the broccoli and spread it over the bottom of the baking dish.
7. Spread the tuna over the broccoli.
8. Spoon some green onions over the tuna.
9. Take a bowl and add curry powder, undiluted soup and sour cream.
10. Spoon this mixture over the tuna and top it with grated cheese.
11. Dot the tuna with butter and spoon some paprika over it.
12. Bake in the oven for about 20 -25 minutes until the top browns.

SERVING
13. Serve the broccoli divan a la modern hot.
Image Courtesy :
http://www.flickr.com/photos/lemaipictures/6206009750/