»

Recipes

»

French

»

Brioche
Brioche Recipe
It feels good to make on your own, the all-time favorite Brioche . Enjoy the unique flavor and taste of Brioche with this quick and simple recipe!
Brioche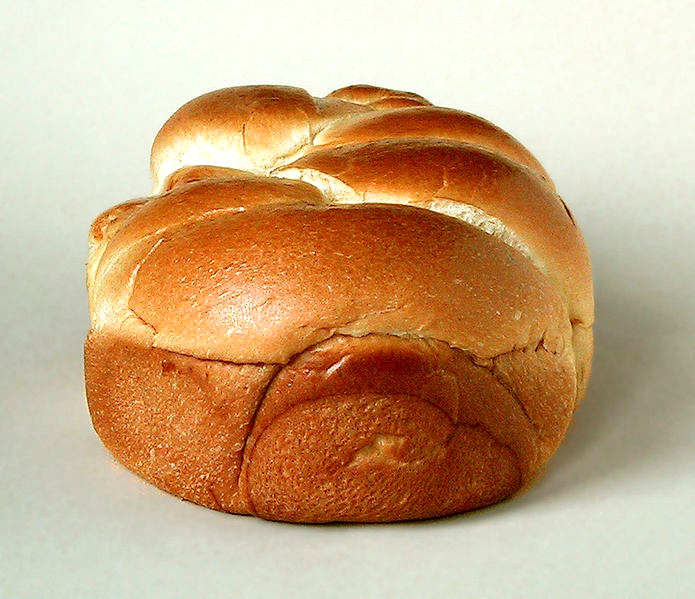 Ingredients
Milk

1/2 Cup (16 tbs)

Butter/Margarine

1/2 Cup (16 tbs)

Sugar

1/3 Cup (16 tbs)

Salt

1/2 Teaspoon

Warm water

1/4 Cup (16 tbs)

Yeast, active dry or compressed-1 package or cake

Eggs

4 Small

Enriched flour-3 1/4 cups, sifted

Sugar

1 Tablespoon
Directions
MAKING
1) In a saucepan, scald milk and cool to lukewarm.
2)In a bowl beat butter thoroughly.
3)Slowly, add sugar and salt and beat.
4)In a large mixing bowl, dissolve yeast.
5)Add lukewarm milk and creamed mixture to it.
6)In another bowl, separate one of the eggs, add the yolk to yeast mixture and put white into a small bowl for later use.
7)Add remaining 3 whole eggs and flour, and then beat for 10 minutes.
8)Cover and let it rise in a warm place for about 2 hours or until more than doubled in bulk.
9)Punch down and beat thoroughly.
10)Cover tightly with waxed paper or aluminum foil. Refrigerate overnight.
11)Punch down and knead soft dough onto a floured board.
12)Divide into 2 pieces, one about 3/4 the weight of the dough and the other about ¼ the weight of the dough.
13)Cut large piece into 16 equal pieces and make smooth balls.
14)Take well-greased muffin pans 2 3/4x1 1/4 inches and put the pieces.
15)Make a deep indentation in center of each large ball and dampen slightly with cold water.
16)Press a small ball of dough into each indentation. Cover.
17)Leave it to rise in a warm place for about 1 hour or until more than doubled in bulk.
18)Mix reserved egg white with the 1 tablespoon sugar and brush mixture over rolls.
19)Bake at 375 degrees for about 20 minutes.

SERVING
20)Serve the Brioche hot.