»

Recipes

»

Sauce
BREAD SAUCE Recipe
This Bread Sauce recipe is a variation to the traditional British Bread Sauce. This Bread Sauce recipe uses whole wheat, spring onions, vegetable stock, vinegar and thyme.
Bread Sauce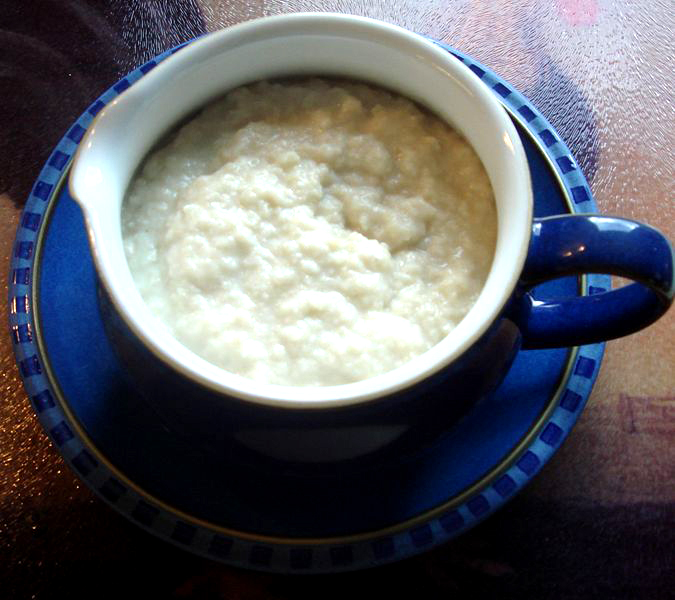 Summary
Preparation Time
10 Min
Cooking Time
15 Min
Ready In
25 Min
Difficulty Level
Easy
Ingredients
Spring onions

3

Bread crumbs

1 Tablespoon

Yeast/Vegetable extract

1 Teaspoon

Water

50 Milliliter

(As required)

Cider vinegar

1 Teaspoon

Butter

1 Pound

Sage/Thyme

1⁄2 Teaspoon

Salt

To Taste

Pepper

To Taste
Nutrition Facts
Serving size: Complete recipe
Calories 3322 Calories from Fat 3242
% Daily Value*
Total Fat 369 g567.6%
Saturated Fat 233.3 g1166.6%
Trans Fat 0 g
Cholesterol 975.3 mg
Sodium 557.6 mg23.2%
Total Carbohydrates 14 g4.6%
Dietary Fiber 3 g11.9%
Sugars 2.1 g
Protein 7 g13.1%
Vitamin A 238.6% Vitamin C 15.5%
Calcium 20.7% Iron 12.2%
*Based on a 2000 Calorie diet
Directions
GETTING READY
1. In a pan, take water and 1 teaspoon yeast or vegetable extract.
2. Bring it to a boil. Keep it aside to cool.

MAKING
3. Chop onions finely.
4. In a pan, take sage or thyme and 1 ½ cups vegetable stock.
5. Let it cook till it becomes tender.
6. Add bread crumbs, butter and vinegar. Stir well.

SERVING
7. Serve Bread Sauce with turkey.