»

Recipes

»

Indian

»

Pakora

»

Bread Pakora
Bread Pakora Recipe
Bread Pakora is simply tasty. Bread Pakora gets its taste from flour mixed with chilli powder and coated with bread. Bread Pakora is loved by many people.
Simple Bread Pakodas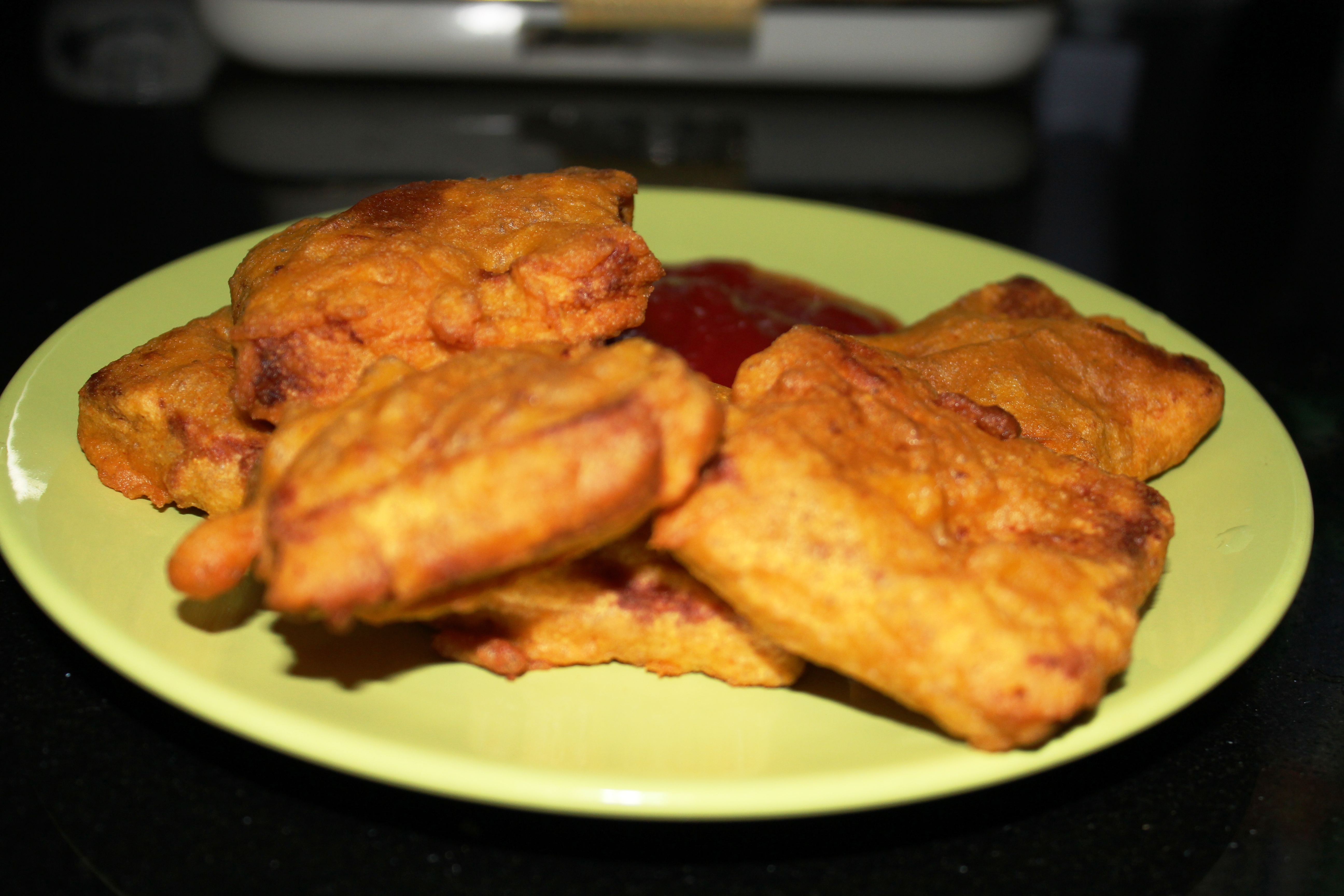 Ingredients
Masala powder

1⁄4 Teaspoon

Red chili powder

To Taste

Bread slices

5

Salt

To Taste

Gram flour/Besan

1 Cup (16 tbs)

Ajwain

1⁄2 Teaspoon

Water

1 Cup (16 tbs)

(For Making Batter)

Turmeric powder

1⁄4 Teaspoon

Oil

2 Cup (32 tbs)

(For Frying)
Nutrition Facts
Serving size: Complete recipe
Calories 4781 Calories from Fat 4147
% Daily Value*
Total Fat 470 g722.3%
Saturated Fat 61.4 g306.8%
Trans Fat 0 g
Cholesterol 0 mg
Sodium 1220.7 mg50.9%
Total Carbohydrates 121 g40.4%
Dietary Fiber 14.8 g59.2%
Sugars 11.6 g
Protein 33 g66.9%
Vitamin A 4.5% Vitamin C 8.4%
Calcium 16.9% Iron 52%
*Based on a 2000 Calorie diet
Directions
Make bread triangles, rectangles or the shape you desire by cutting the bread slices.
Take gram flour, ajwain, salt, garam masala and chilli powder in a bowl.
Blend them well.
Then add a little water very carefully, so as to make a smooth batter.
Make sure that the batter is neither too thick nor too loose.
Now take a kadhai and heat oil in it.
Dip the bread piece in the batter.
Then, put the batter coated bread piece into the heated oil.
Fry on medium flame till it becomes crispy.
Repeat the same process for all the bread slices.