»

Recipes

»

Braunschweiger Treats
Braunschweiger Treats Recipe
Braunschweiger treats are rye bread toasts topped with braunschweiger. Served up with helpings of celery, mustard and chili sauce along with cheese, the braunschweiger treats are heated in a broiler and served warm.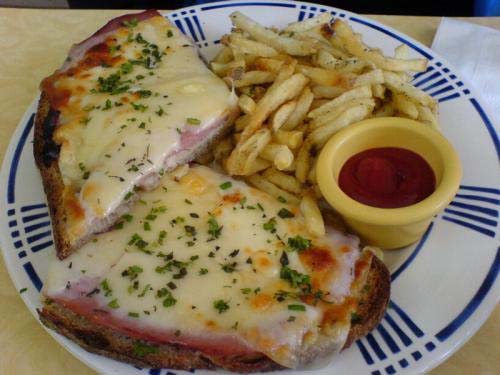 Ingredients
Braunschweiger

4 Ounce

, softened (0.5 Cup 16 Tablespoon)

Chopped celery

1⁄4 Cup (4 tbs)

Chili sauce

1 Tablespoon

Prepared mustard

2 Teaspoon

Rye bread slice

4

, toasted

American cheese slices

2

, sharp processed, halved diagonally
Nutrition Facts
Serving size
Calories 411 Calories from Fat 225
% Daily Value*
Total Fat 26 g39.4%
Saturated Fat 13.3 g66.7%
Trans Fat 0 g
Cholesterol 116.3 mg
Sodium 1457.4 mg60.7%
Total Carbohydrates 30 g10%
Dietary Fiber 3.4 g13.5%
Sugars 7.1 g
Protein 17 g33.8%
Vitamin A 109% Vitamin C 3.6%
Calcium 22% Iron 25.4%
*Based on a 2000 Calorie diet
Directions
Combine braunschweiger, celery, chili sauce, and mustard; spread on toast.
Broil 3 to 4 minutes.
Top with cheese triangles.
Return to broiler to melt cheese.