»

Recipes

»

Bran

»

Bran Delights
Bran Delights Recipe
An effortless recipe, Bran Delights is quick to prepare. A guaranteed delight, this is a healthy snack. Try it out and let me know what you think of it. Any variations/suggestions are welcome!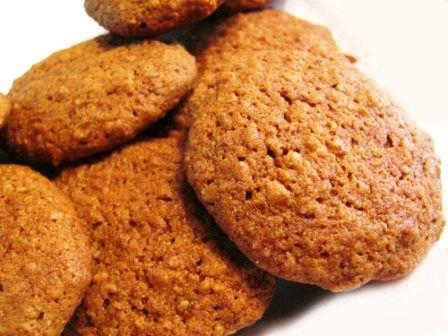 Ingredients
Grated orange rind

1 1⁄2 Teaspoon

Butter

1⁄2 Cup (8 tbs)

Sugar

1 Cup (16 tbs)

Egg

1

, well beaten

Milk

1 Tablespoon

Orange juice

1 Tablespoon

Sifted flour

1 1⁄4 Cup (20 tbs)

Baking powder

2 Teaspoon

Salt

1⁄2 Teaspoon

Bran flakes

1 1⁄4 Cup (20 tbs)
Nutrition Facts
Serving size: Complete recipe
Calories 2498 Calories from Fat 877
% Daily Value*
Total Fat 100 g153.1%
Saturated Fat 59.9 g299.3%
Trans Fat 0 g
Cholesterol 454.9 mg
Sodium 2398 mg99.9%
Total Carbohydrates 386 g128.7%
Dietary Fiber 17.5 g70.1%
Sugars 215.2 g
Protein 32 g63.1%
Vitamin A 100% Vitamin C 29.5%
Calcium 84.7% Iron 163.1%
*Based on a 2000 Calorie diet
Directions
GETTING READY
1) Preheat the oven at 425° F.
2) Grease a baking sheet.

MAKING
3) Combine the orange rind with butter and mix well.
4) Slowly add in the sugar and beat till light and fluffy.
5) Add in the egg, milk, and orange juice and beat well.
6) Combine and sift together the flour, baking powder, and salt.
7) Mix into the creamed mix and blend well.
8) Stir in the cereal and refrigerate for about 1 hour.
9) On a lightly-floured board, roll out the dough little at a time to about 1/8 inch thick.
10) Cut with a 2 1/2-inch cookie cutter.
11) Arrange on the baking sheet.
12) Place in the in the oven and bake for 6 to 8 minutes.

SERVING
13) Serve with whipped cream.