»

Recipes

»

Potato

»

Braised Potatoes
Braised Potatoes Recipe
Braised Potatoes is a recipe that can be prepared in nearly no time. Try this Braised Potatoes; I am sure you will have a huge fan following for this one!
Braised Potatoes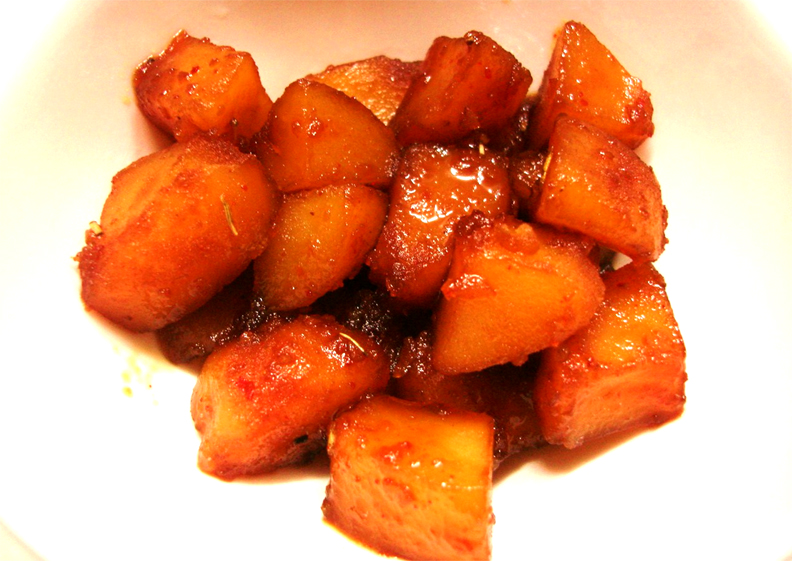 Ingredients
Onions

3

, finely chopped

Tomato Paste

2 Tablespoon

Olive oil

1/2 Cup (16 tbs)

Potatoes

8 Medium

, peeled

Water to cover and sliced

Salt

To Taste

Pepper

To Taste
Directions
Saute onions in olive oil until golden brown.
Add potatoes, tomato paste, salt and pepper, and enough water to cover.
Cover casserole, bring liquid to a boil, and simmer for about 30 minutes or until potatoes are cooked.
Cool a little before serving.