»

Recipes

»

Sauce
Bordelaise Sauce Recipe
Bordelaise Sauce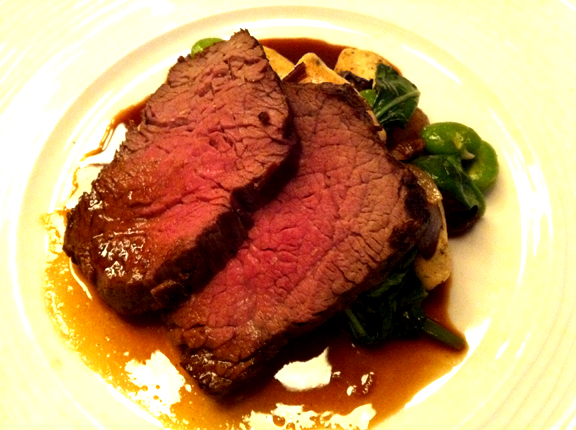 Ingredients
Mushrooms

1 Pound

, sliced

Instant minced onion

1 Tablespoon

Butter/Margarine

2 Tablespoon

All purpose flour

2 Tablespoon

Sliced carrots

1 Can (10 oz)

Water

1 Cup (16 tbs)

Dry red wine

1⁄4 Cup (4 tbs)

Bay leaf

1

Peppercorns

4

Instant beef flavored bouillon

2 Teaspoon

Chopped parsley

1⁄2 Teaspoon

Salt

1⁄4 Teaspoon

Pepper

1⁄8 Teaspoon

Thyme

1 Dash
Directions
Saute mushrooms and onion in butter.
Stir flour into mushroom mixture; set aside.
Puree carrots, including liquid; add enough water to carrots to equal 2 cups liquid.
Add pureed carrots to mushroom mixture.
Add remaining ingredients; simmer 20 to 30 minutes, or until slightly thickened.
Remove bay leaf and serve.