»

Recipes

»

Syrup

»

Blueberry Maple Syrup Cake
Blueberry Maple Syrup Cake Recipe
Blueberry Cake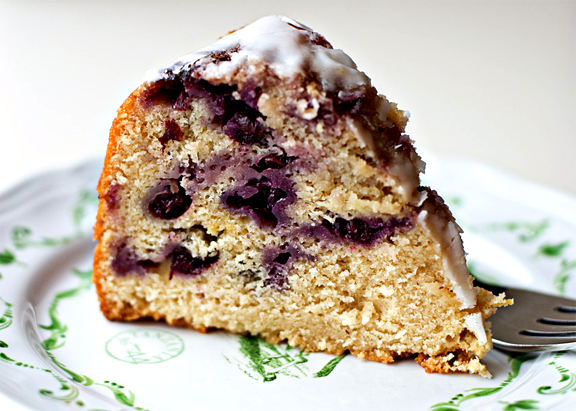 Ingredients
Butter

1⁄3 Cup (5.33 tbs)

Sugar

1⁄2 Cup (8 tbs)

Eggs

3

Maple syrup

3⁄4 Cup (12 tbs)

All purpose flour

2 1⁄4 Cup (36 tbs)

Baking powder

3 Teaspoon

Milk

1⁄2 Cup (8 tbs)

Blueberries

2 Cup (32 tbs)

(Fresh Or Frozen)

Confectioners sugar

2 Tablespoon
Nutrition Facts
Serving size: Complete recipe
Calories 3144 Calories from Fat 737
% Daily Value*
Total Fat 84 g128.6%
Saturated Fat 45.9 g229.4%
Trans Fat 0 g
Cholesterol 807 mg
Sodium 1477.2 mg61.6%
Total Carbohydrates 557 g185.6%
Dietary Fiber 14.7 g58.9%
Sugars 306.9 g
Protein 54 g108.8%
Vitamin A 57.6% Vitamin C 47.8%
Calcium 154.9% Iron 117.8%
*Based on a 2000 Calorie diet
Directions
Preheat oven to 350 degrees.
Cream butter and sugar until light and fluffy.
Beat in eggs, one at a time, beating well after each addition.
Stir in maple syrup.
Sift flour and baking powder together.
Beat in dry ingredients and milk alternately, beginning and ending with dry ingredients.
Fold in blueberries.
Pour batter into greased and floured 1 1/2 quart mold.
Bake for 45 to 50 minutes or until top is richly browned.
Unmold; cool on rack.
Dust top with confectioners' sugar.