»

Recipes

»

Juice

»

Bloody Marys
Bloody Marys Recipe
Bloody Marys have a lovely taste. I have tasted Bloody Marys and it is very savory in taste. Bloody Marys gets its taste from tomatoes juice and vodka. Vodka loves please try this cocktail.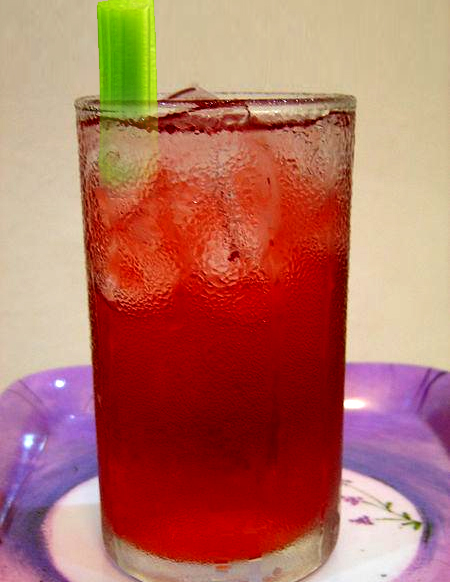 Ingredients
Tomato juice

4 Cup (16 tbs)

Lemon juice

1/3 Cup (16 tbs)

Worcestershire sauce

3 Tablespoon

Seasoned salt

1 Teaspoon

Celery salt

1 Teaspoon

Ground pepper

1/2 Teaspoon

Lemon pepper seasoning

1/2 Teaspoon

Hot Sauce

1/8 Teaspoon

Vodka

1 Cup (16 tbs)

Celery stalks
Directions
Combine all ingredients, except vodka and celery; stir well, and chill until ready to serve.
Stir in vodka just before serving.