»

Recipes

»

Torte
Blitz Torte Recipe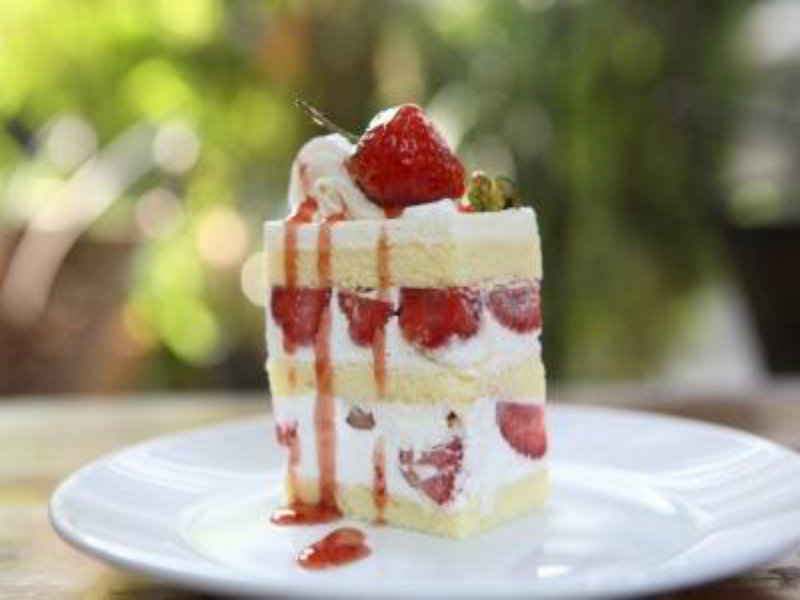 Summary
Preparation Time
15 Min
Cooking Time
30 Min
Ready In
45 Min
Difficulty Level
Medium
Health Index
Average
Servings
4
Ingredients
Eggs

4

, separated

Sugar

1 1⁄2 Cup (24 tbs)

Butter

1⁄2 Cup (8 tbs)

Milk

1⁄4 Cup (4 tbs)

Flour

1⁄2 Cup (8 tbs)

Baking powder

1 Tablespoon

Vanilla

2 Tablespoon

Nuts

1⁄2 Cup (8 tbs)

, chopped

Heavy cream

1⁄2 Cup (8 tbs)

, whipped

Fresh strawberries

1 Pint

, sliced
Nutrition Facts
Serving size
Calories 903 Calories from Fat 441
% Daily Value*
Total Fat 49 g76.1%
Saturated Fat 24.8 g124%
Trans Fat 0 g
Cholesterol 314.5 mg
Sodium 452.1 mg18.8%
Total Carbohydrates 103 g34.4%
Dietary Fiber 4.1 g16.4%
Sugars 83.6 g
Protein 14 g27.7%
Vitamin A 28.3% Vitamin C 117.9%
Calcium 39.3% Iron 14.4%
*Based on a 2000 Calorie diet
Directions
MAKING
1. Cream butter witrh half a cup of sugar, add beaten egg yolks to it and blend along with milk and flour
2. Add baking powder and vanilla and add it into two greased 8" cake tins
3. Beat egg whites till stiff and add a cup of sugar; add one teaspoon of vanilla and the chopped nuts and beat again to blend
4. Spread half of this mixture over each layer of batter in the cake tins and bake at 375°F for twenty five minutes; cool when done

SERVING
5. Spread half the strawberries and whipped cream on one layer, add the other cake on top and spread the rest of strawberries and cream.