»

Recipes

»

Blackberry Drink
Blackberry Drink Recipe
This Blackberry Smoothie is a great drink to beat the heat.Healthy & low on fat, it is one of the best smoothies that I have ever tasted or made.Blackberries taste really nice when mixed with milk.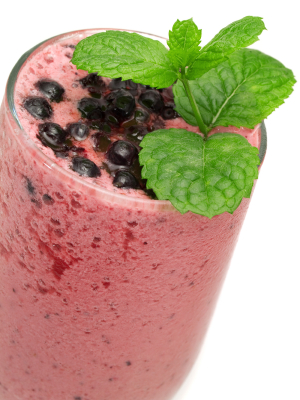 Summary
Preparation Time
2 Min
Cooking Time
7 Min
Ready In
9 Min
Difficulty Level
Easy
Health Index
Healthy
Servings
1
Ingredients
Cold milk

1 Cup (16 tbs)

(skimmed)

Fresh blackberries/Frozen blackberries

1⁄2 Cup (8 tbs)

Low sugar

3 Tablespoon

Ice cubes

3
Nutrition Facts
Serving size: Complete recipe
Calories 167 Calories from Fat 69
% Daily Value*
Total Fat 8 g11.8%
Saturated Fat 4.2 g21.1%
Trans Fat 0 g
Cholesterol 22.6 mg
Sodium 91.1 mg3.8%
Total Carbohydrates 19 g6.4%
Dietary Fiber 3.8 g15.3%
Sugars 15.4 g
Protein 8 g16.6%
Vitamin A 7.7% Vitamin C 25.2%
Calcium 27.6% Iron 2.9%
*Based on a 2000 Calorie diet
Directions
Thrown in all the ingredients in a blender & mix it well.Make sure that ice is crushed well.
Pour out in a glass,garnish with some blackberries.
Garnish with mint leaves.Mint has a cooling effect to it & is perfect for summer time.