»

Recipes

»

American

»

Cobbler
Blackberry Cobbler Recipe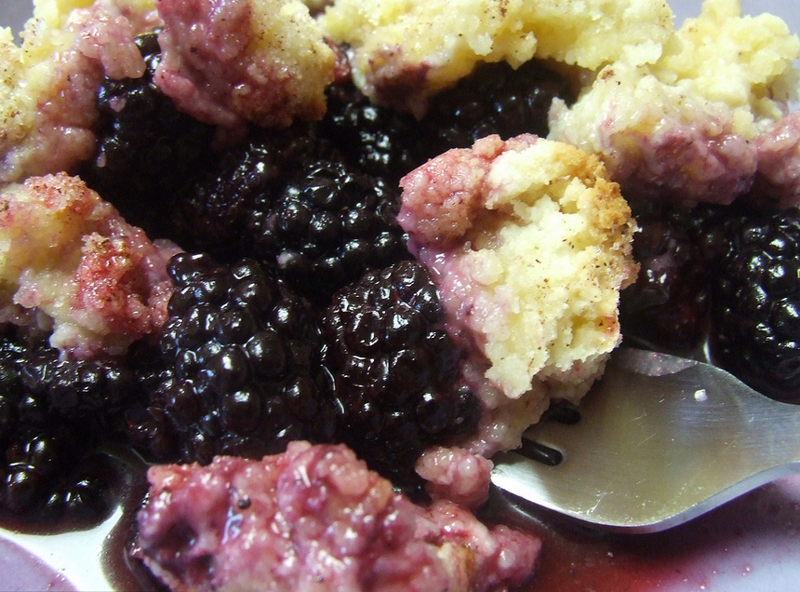 Ingredients
Blackberries

4

Sugar

1 Cup (16 tbs)

Cornstarch

4 Tablespoon

Margarine

1/2

Pastry

Shortening

1/4 Cup (16 tbs)

Flour

1 1/2 Cup (16 tbs)

, sifted

Salt

1 Dash

Ice water-4 to 6 tablespoons

Egg

1
Directions
MAKING
1)Preheat oven to 400 degrees.
2)Combine sugar ,starch and margarine.
3)Choose an 8 inch square baking dish . Toss the berries with the sugar mix and add to the dish.
4)To make the pastry, cream the shortening and add the dry ingredients with ice water.
5)Mix this with pastry cutter or fork until crumbly but moist enough to hold together when rolled.
6)If required,add more water.
7)Roll into very thin sheet and cut into 1/2 inch strips.
8)Arrange lattice stips over the berries.
9)Brush with egg and bake for 45 minutes.

SERVING
10)Once golden brown ,serve warm or cold.
Image Courtesy :
http://www.flickr.com/photos/cookingglutenfree/5376012102/lightbox/