»

Recipes

»

Currant

»

Black Currant Preserves
Black Currant Preserves Recipe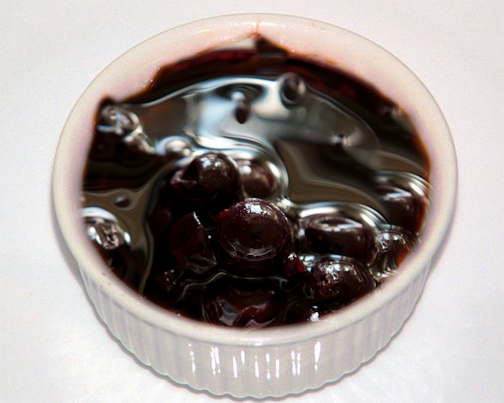 Ingredients
4 cups black currants

Water

3/4 Cup (16 tbs)

Sugar

3 Cup (16 tbs)

Juice of 1 small lemon
Directions
Remove tops and tails of currants, then wash fruit thoroughly.
Combine currants and water in saucepan and bring slowly to the boiling point.
Cover, reduce heat and simmer gently until just soft but not broken.
Add sugar and boil 5 to 6 minutes, or until slightly thickened; add lemon juice and cook 2 minutes longer.
Pour into sterilized jars or glasses, seal with paraffin.