»

Recipes

»

Chili

»

Berbere Arabic Chile And Spice Paste
Berbere Arabic Chile and Spice Paste Recipe
Berbere Arabic Chile and Spice Paste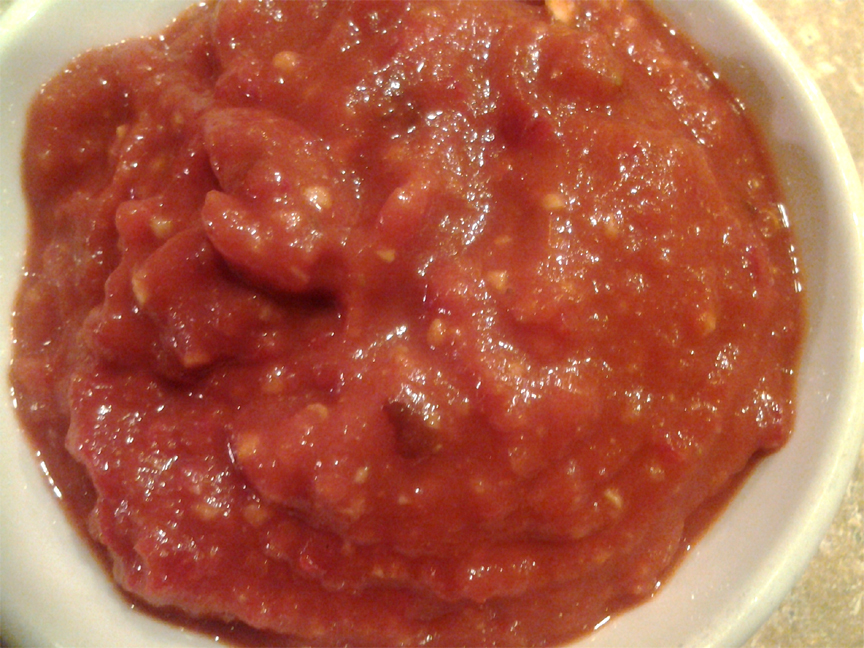 Ingredients
Dried chilies

2 Cup (32 tbs)

Water

2 Cup (32 tbs)

, boiling (Enough To Cover The Chilies)

Cumin

2 Teaspoon

Onion

1

, minced

Garlic

2 Clove (10 gm)

, minced

Ginger

1 Tablespoon

Turmeric

1 Teaspoon

Freshly ground pepper

1 Teaspoon

Salt

1 Teaspoon

Cardamom seeds

1 Teaspoon

(From 4 Pods)
Nutrition Facts
Serving size: Complete recipe
Calories 405 Calories from Fat 65
% Daily Value*
Total Fat 8 g12%
Saturated Fat 1.1 g5.5%
Trans Fat 0 g
Cholesterol 0 mg
Sodium 2036.2 mg84.8%
Total Carbohydrates 85 g28.3%
Dietary Fiber 28.9 g115.6%
Sugars 37 g
Protein 14 g27%
Vitamin A 394.9% Vitamin C 69%
Calcium 23% Iron 88.2%
*Based on a 2000 Calorie diet
Directions
GETTING READY
1) From the chilies, remove the stems. To make a less hot sauce, remove the seeds as well.
2) Use the boiling water to cover the chillies and allow them to soften for about 30 minutes.

MAKING
3) In a dry heavy skillet, toast the cumin till its color darkens and the aroma becomes more fragrant than before.
4) Drain the chilies. Keep some of the soaking liquid aside.
5) Puree the chilies well with the onion, garlic, seasonings and some of the soaking water.

SERVING
6) Serve or use as preferred.