»

Recipes

»

Beef

»

Beef Ragout With Catsup
Beef Ragout with Catsup Recipe
I doubt if there's anything better than this Beef Ragout With Catsup recipe! It's rather simple and wuick to nake; so do delight in this delicious flavor.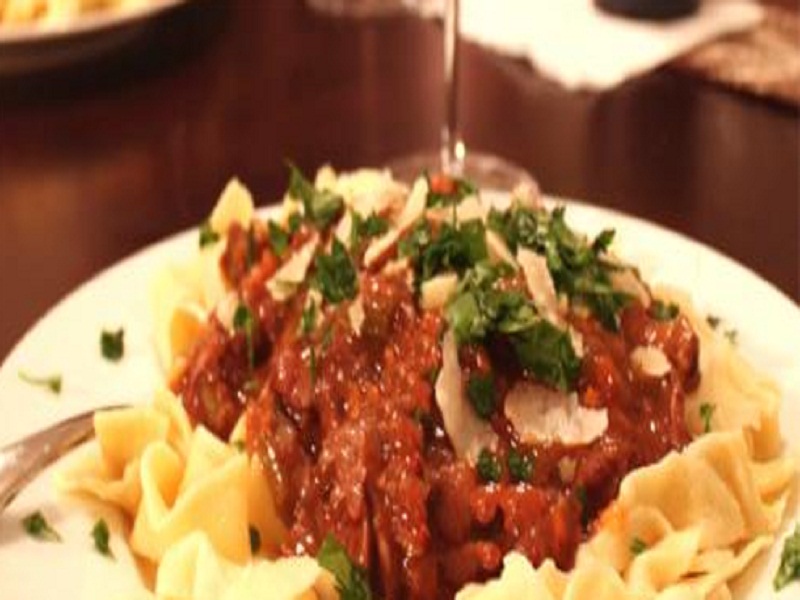 Ingredients
Round steak – 1 pound, cut in 1/2 inch cubes

Onion

1 Medium

, chopped

Shortening

2 Tablespoon

Water

2 Cup (16 tbs)

Bouillon cubes

2

Green pepper

1 To taste

, chopped

Catsup

1/2 Cup (16 tbs)

Salt

1 Teaspoon

Pepper

1/8 Teaspoon

Raw rice

1/2 Cup (16 tbs)

, washed

Parsley for garnish
Directions
GETTING READY
1) Preheat oven to 325° F.

MAKING
2) Take a skillet and heat shortening in it.
3) Add meat and onion. Cook until brown.
4) Stir in remaining ingredients and mix well.
5) Take a 2 quart casserole and place all ingredients in it.
6) Cover and bake for about 1 hour.

SERVING
7) Garnish with parsley and serve.