»

Recipes

»

Pie

»

Meat Pie

»

Beef Pie

»

Beef Pie & Buttermilk Biscuits
Beef Pie & Buttermilk Biscuits Recipe
Beef Pie & Buttermilk Biscuits has a Different taste. The Beef Stew and buttermilk gives the Beef Pie & Buttermilk Biscuits Sizzling taste.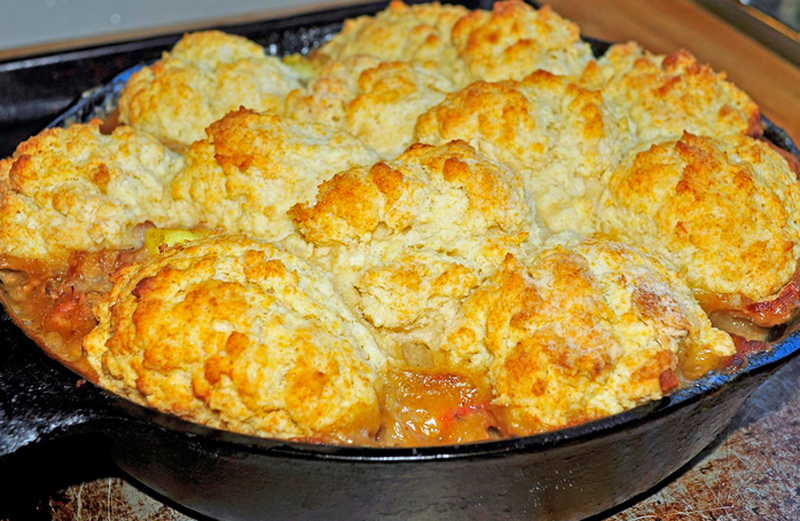 Ingredients
Flour

1 1/2 Cup (16 tbs)

, sifted

Baking powder

1 1/2 Teaspoon

Salt

1/2 Teaspoon

Baking soda

1/4 Teaspoon

Vegetable shortening

1/4 Cup (16 tbs)

Buttermilk

1/2 Cup (16 tbs)

1/2 recipe Hearty Beef Stew
Directions
Combine dry ingredients; cut in vegetable shortening until mixture resembles coarse meal.
Add buttermilk; stir until dough holds together.
Transfer dough to lightly floured surface.
Knead lightly, 8 to 10 folds.
Roll dough to 1/2 inch thickness.
Cut with floured cutter.
Heat beef stew until bubbly; pour into 2 quart casserole or oven proof skillet.
Place biscuits atop.
Bake at 425° for 12 to 15 minutes.
Image Courtesy :
http://www.flickr.com/photos/jeffreyww/5209246829/