»

Recipes

»

American
Beef Stew Recipe
Beef Stew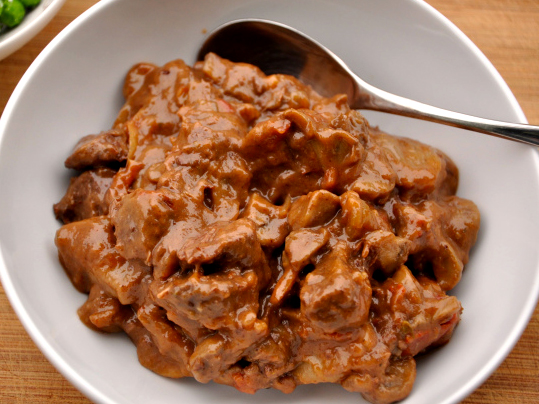 Ingredients
Beef round/Beef chuck

3 Pound

Bay leaves

3

Small white onions

4 Pound

Garlic

2 Clove (10 gm)

Olive oil

1⁄3 Cup (5.33 tbs)

Canned tomato paste

6 Ounce

, diluted (1 Can)

Wine vinegar

3 Tablespoon

Whole allspice

6

Salt

To Taste

Pepper

To Taste
Directions
Cut meat into 2 inch cubes and place in a Dutch oven.
Add all remaining ingredients except the allspice.
Cover tightly, bring to a boil, and simmer for 2 to 3 hours.
Add the allspice, tied in cheesecloth bag, during last hour of cooking, and continue to simmer until done.