»

Recipes

»

Bean

»

Bean Pot
Bean Pot Recipe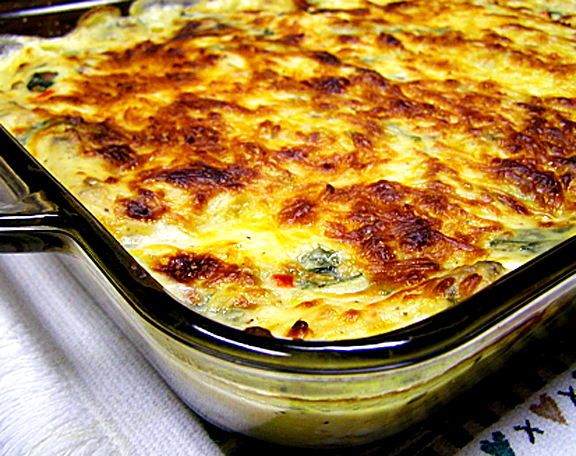 Ingredients
Large dried lima beans

4 Cup (64 tbs)

, rinsed and soaked

Butter/Margarine

5 Tablespoon

Onions

2 Medium

, sliced

Green bell pepper

1 Medium

, cored, seeded, and diced

Molasses

1⁄2 Cup (8 tbs)

Catsup

1⁄2 Cup (8 tbs)

Dry mustard

2 Teaspoon

Tabasco sauce

1⁄2 Teaspoon

Cider vinegar

1⁄4 Cup (4 tbs)

Diced cooked ham

3 Cup (48 tbs)
Nutrition Facts
Serving size: Complete recipe
Calories 3335 Calories from Fat 614
% Daily Value*
Total Fat 96 g148.4%
Saturated Fat 53.5 g267.3%
Trans Fat 0 g
Cholesterol 669.2 mg
Sodium 5841.7 mg243.4%
Total Carbohydrates 396 g132.1%
Dietary Fiber 57.1 g228.4%
Sugars 156.4 g
Protein 227 g454.5%
Vitamin A 112.1% Vitamin C 656.7%
Calcium 83% Iron 275.5%
*Based on a 2000 Calorie diet
Directions
Put lima beans in 2 quarts of boiling water and simmer, covered, about 1 hour or until tender.
Add more boiling water if necessary.
When limas are tender, drain, reserving 1 1/2 cups of liquid.
Heat oven to 325°.
In saute pan, melt 2 tablespoons of the butter and saute onions and peppers 2 to 3 minutes until tender-crisp.
In mixing bowl, combine catsup, molasses, mustard, Tabasco, vinegar, and the reserved cooking liquid.
In casserole, arrange limas, onions and peppers, and ham in layers.
Pour catsup mixture over all, dot with remaining 3 tablespoons butter, and bake uncovered 1 1/2 hours.