»

Recipes

»

Course

»

Be-My-Valentine Pie
Be-My-Valentine Pie Recipe
Ask him out for a date on this Valentine by baking this Be my Valentine Pie.Cast magical spell on your loved ones bake them this chocolate,vanilla,strawberry Valentine Pie.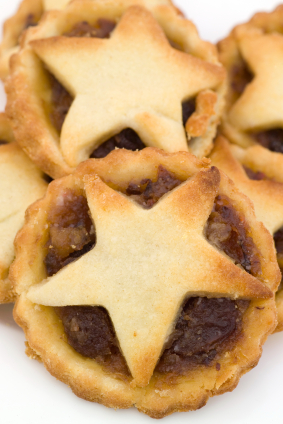 Ingredients
Water

1 Cup (16 tbs)

Strawberry

3 Ounce

Flavored gelatin

1 Tablespoon

Vanilla ice cream

1 Pint

(2 cups)

Chocolate-flavored crumb

1 Tablespoon

Chocolate flavored crumb

1 Tablespoon

Pie shell

1

Milk chocolate kisses

50 Gram
Nutrition Facts
Serving size
Calories 307 Calories from Fat 146
% Daily Value*
Total Fat 16 g24.9%
Saturated Fat 8.2 g41.2%
Trans Fat 0 g
Cholesterol 28.8 mg
Sodium 195.5 mg8.1%
Total Carbohydrates 35 g11.8%
Dietary Fiber 1.2 g4.9%
Sugars 17 g
Protein 5 g10.6%
Vitamin A 5.1% Vitamin C 11%
Calcium 9.8% Iron 2.7%
*Based on a 2000 Calorie diet
Directions
1. In a 4-cup glass measuring cup stir together water and gelatin. Cook,
uncovered, on 100% power (high) for 1 1/2 to2 minutes.
2. Add vanilla ice cream to the hot gelatin mixture, stirring till ice
cream is melted. Chill mixture for 35 to 30 minutes, stirring twice during
chilling (the mixture should mound when you drop it from a spoon.
3. Pour chilled ice cream mixture into pie shell. Chill about 4 hours or
till ice cream is set.