»

Recipes

»

German

»

Bavarian

»

Bavarian Cheese Croquettes
Bavarian Cheese Croquettes Recipe
Bavarian Cheese Croquettes is an amazingly delicious recipe which you will enjoy with your family and friends. If you loved it, do share it with your friends also!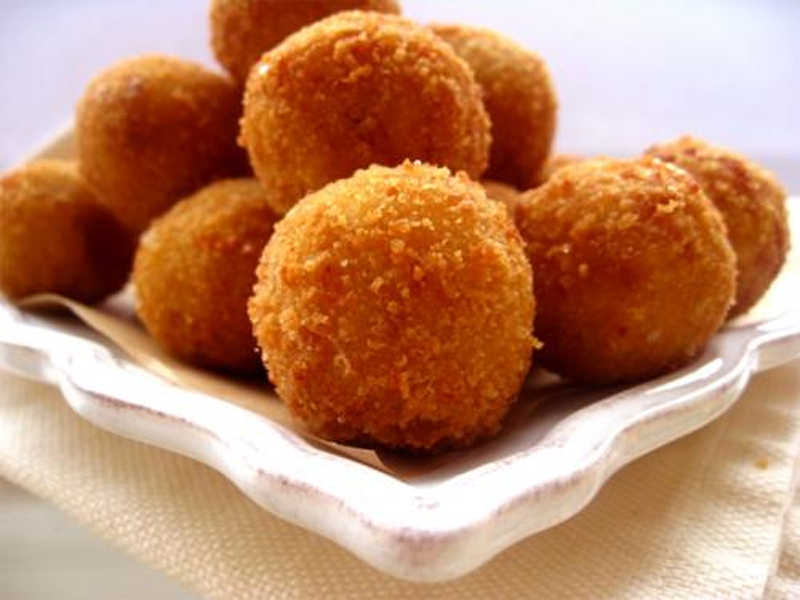 Ingredients
German beer

4 Cup (64 tbs)

(Light)

All purpose flour

1 Cup (16 tbs)

Swiss cheese

1⁄2 Pound

, grated

Salt

1⁄2 Teaspoon

Pepper

1⁄8 Teaspoon

Egg yolk

1

Dijon mustard

3 Teaspoon

Cooked ham

1⁄3 Pound

, diced
Nutrition Facts
Serving size: Complete recipe
Calories 1984 Calories from Fat 677
% Daily Value*
Total Fat 77 g118.1%
Saturated Fat 44.3 g221.6%
Trans Fat 0 g
Cholesterol 393.7 mg
Sodium 1459.8 mg60.8%
Total Carbohydrates 145 g48.3%
Dietary Fiber 4.7 g18.8%
Sugars 4.2 g
Protein 112 g224.4%
Vitamin A 42% Vitamin C
Calcium 187.1% Iron 38.1%
*Based on a 2000 Calorie diet
Directions
Pour beer into a 6- or 8-cup pan.
Boil approximately 45 minutes until beer is reduced to 1 1/2 cups. (This intensifies the malt flavor considerably.) When reduced, take pan off the heat.
Add all the flour at once, beating into a thick, fairly dry dough.
Add grated cheese, salt, and pepper.
Quickly beat in the egg yolk.
Cool and refrigerate dough at least 12 hours.
When properly chilled, roll dough into 24 small balls, about 1 inch thick.
Make a depression in center of each ball and put in a touch of mustard and a piece of ham.
Close dough around the filling and again shape into a ball.
Set aside or refrigerate until ready to fry.