»

Recipes

»

Cake

»

Basic White Cake
Basic White Cake Recipe
The Basic White Cake is a a simple and easy recipe. If you are just starting off in the world of baking, then this is the recipe for you. You just can't go wrong with this.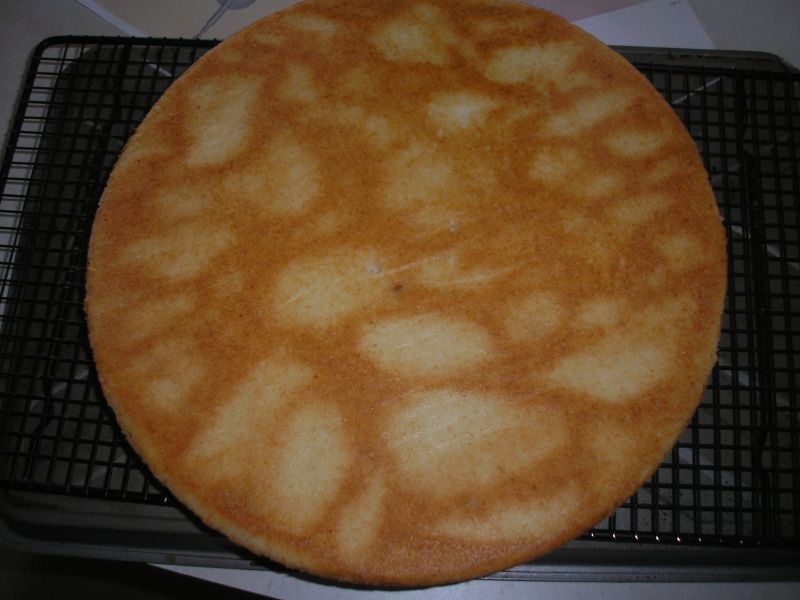 Ingredients
Sugar

2 Cup (16 tbs)

Butter

1 Cup (16 tbs)

Cake flour

3 Cup (16 tbs)

, sifted

Baking powder

3 Teaspoon

Milk

1 Cup (16 tbs)

Salt

1/2 Teaspoon

Vanilla

1 Teaspoon

Lemon flavoring - 1 tsp.

Egg whites

6
Directions
GETTING READY
1) Preheat the oven to 375 degrees.
2) Grease and flour 3 cake pans.

MAKING
3) In a bowl, add sugar and butter and beat well till fluffy.
4) In a bowl, mix together flour and baking powder.
5) Add into the creamed mix, alternating with milk.
6) Beat well after each addition.
7) Mix in the salt and flavorings.
8) Beat the egg whites till stiff peaks and fold into the batter.
9) Transfer into the cake pans.
10) Place in the oven and bake for 25 to 30 minutes, till done.

SERVING
11) Can be served simply or topped with chocolate sauce!
Image Courtesy :
http://www.flickr.com/photos/nikchick/245909258/