»

Recipes

»

Cookie

»

Basic Refrigerator Cookies
Basic Refrigerator Cookies Recipe
This Basic Refrigerator Cookies is one of the most basic cookies of all time. With the ingredients sitting right there in your kitchen cabinet, your cookies will be ready in no time!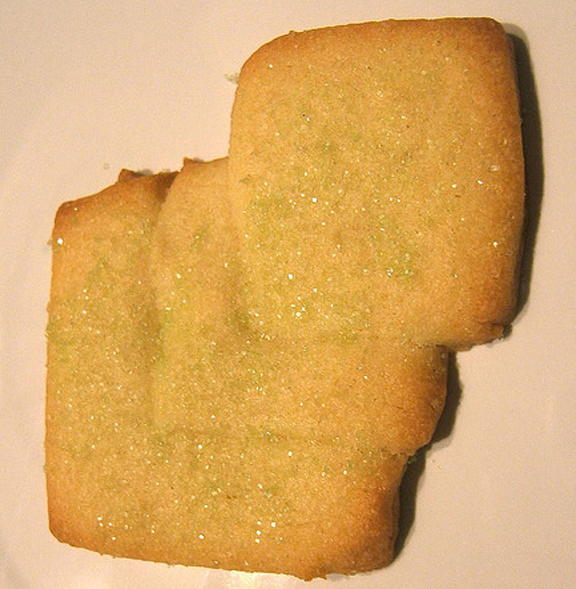 Ingredients
Shortening

1 Cup (16 tbs)

Sugar

1 Cup (16 tbs)

Eggs

2 Small

Vanilla

1 Teaspoon

Flour

3 Cup (48 tbs)

, sifted

Baking powder

3 Teaspoon

Salt

1 Teaspoon
Nutrition Facts
Serving size: Complete recipe
Calories 4082 Calories from Fat 1910
% Daily Value*
Total Fat 216 g332.6%
Saturated Fat 54.1 g270.7%
Trans Fat 27 g
Cholesterol 321.4 mg
Sodium 3244.4 mg135.2%
Total Carbohydrates 491 g163.6%
Dietary Fiber 10.2 g40.6%
Sugars 202.1 g
Protein 48 g96.6%
Vitamin A 7.4% Vitamin C
Calcium 120.7% Iron 114.8%
*Based on a 2000 Calorie diet
Directions
GETTING READY
1) Grease a baking sheet.

MAKING
2) In a bowl, combine and cream the shortening till soft.
3) Gradually add in the sugar and beat well till light and fluffy.
4) Add in the eggs and vanilla and beat till well blended.
5) Mix together and sift the flour, baking powder, and salt.
6) Stir into the creamed mix, and mix well.
7) Divide the dough into half.
8) Separately shape each half into a roll of 3 inches diameter.
9) Wrap in waxed paper.
10) Refrigerate for several hours.
11) Slice into slices of 1/8 inch thickness.
12) Arrange the slices on a baking sheet.
13) Place in the oven at 375° F and bake for 8 minutes.
14) Remove from sheet immediately.

SERVING
15) Serve with a nice hot cup of tea or coffee!
Image Courtesy :
http://www.flickr.com/photos/wordridden/1174684267/