»

Recipes

»

Meatloaf

»

Basic Meat Loaf
Basic Meat Loaf Recipe
Basic meat loaf is a beef meatloaf. Prepared along with the flavors of tomato sauce and minced onions, the basic meat loaf has the hint of parsley and baked in the oven for a delicious and filling meal.
Meat Loaf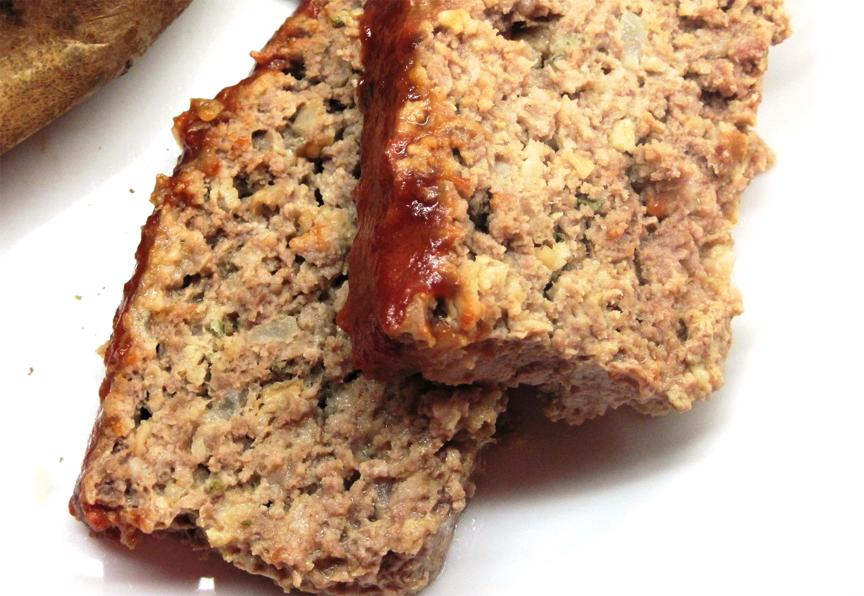 Ingredients
Ground beef

1 1⁄2 Pound

Tomato sauce

16 Ounce

, divided (Two 8 Ounce Cans)

Canned tomato sauce

16 Ounce

, divided (Two 8 Ounce Can)

Soft breadcrumbs

1 Cup (16 tbs)

Eggs

2

, slightly beaten

Dried minced onion flakes

2 Tablespoon

Salt

3⁄4 Teaspoon

Pepper

1⁄4 Teaspoon

Dried parsley flakes

2 Teaspoon

Worcestershire sauce

1 Teaspoon
Nutrition Facts
Serving size: Complete recipe
Calories 2739 Calories from Fat 1743
% Daily Value*
Total Fat 194 g298.1%
Saturated Fat 69.7 g348.5%
Trans Fat 0 g
Cholesterol 903 mg
Sodium 4918.3 mg204.9%
Total Carbohydrates 120 g40.1%
Dietary Fiber 20.5 g82.1%
Sugars 58.2 g
Protein 147 g293.7%
Vitamin A 117.8% Vitamin C 210.9%
Calcium 47.4% Iron 156.4%
*Based on a 2000 Calorie diet
Directions
Combine ground beef, 1/2 cup tomato sauce, and next 5 ingredients; mix well.
Shape meat mixture into a loaf.
Place on rack of a lightly greased broiler pan.
Bake at 350° for 1 hour.
Combine remaining tomato sauce and last 2 ingredients; stir well.
Pour over meat loaf, and bake an additional 5 minutes.