»

Recipes

»

Pastry

»

Basic Choux Pastry
Basic Choux Pastry Recipe
Choux Pastry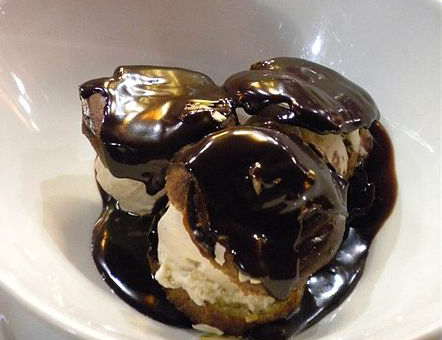 Ingredients
Water

1/4 Pint

Fat

1 Ounce

Sugar

1 Teaspoon

Plain or self-raising flour- 3 oz

Whole eggs

2

Egg yolk

1

Small eggs- 3
Directions
MAKING
1. In a saucepan, pour water and place fat and sugar , then heat it untile the fat melts
2. Once the fat has melted, remove the pan from the heat, and stir in the flour, now place the pan on low heat and cook thoroughly, keep stirring until the mixture is dry and it forms a ball, clean the pan now
3. Again take the pan off from the heat, and add eggs, start beating properly, make sure to beat slowly so that mixture becomes smooth
7. Once the mixture is smooth, take the pan away from the heat adn let it cool for sometime

SERVING
8. Pour chocolate sauce on it and serve.