»

Recipes

»

Bread

»

Barmbrack
Barmbrack Recipe
This an amazing Barmbrack recipe. This delicious yeast bread is an Irish Classic dish. The Barmbrack is sure to win you some fans. Try it for breakfast!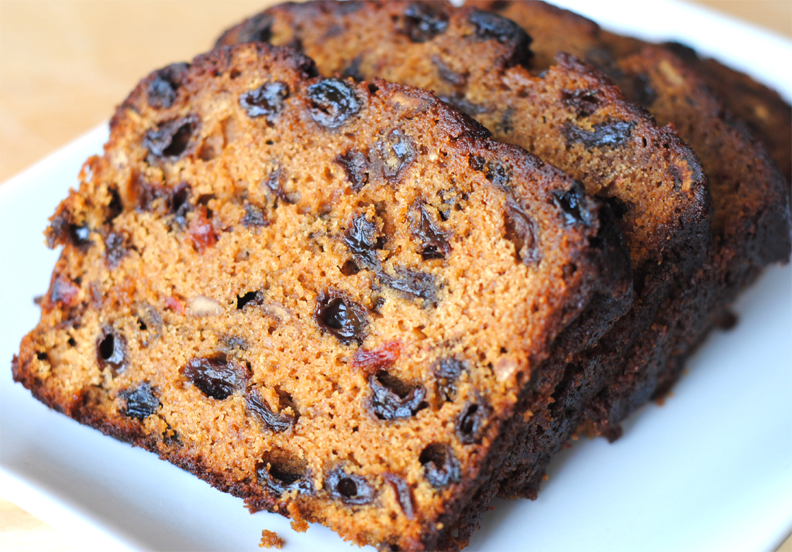 Ingredients
Flour

4 Cup (64 tbs)

Eggs

2

, well beaten

Nutmeg

1⁄2

, grated

Sultana raisins

1 1⁄2 Cup (24 tbs)

Salt

1 Pinch

Currants

1 Cup (16 tbs)

Butter

2 Tablespoon

Chopped candied fruit peel

1⁄3 Cup (5.33 tbs)

Yeast cake

2 Ounce

(1 Piece)

Sugar

2 Tablespoon

Milk

1 1⁄4 Cup (20 tbs)
Nutrition Facts
Serving size: Complete recipe
Calories 3597 Calories from Fat 523
% Daily Value*
Total Fat 60 g92.1%
Saturated Fat 31.5 g157.7%
Trans Fat 0 g
Cholesterol 515.7 mg
Sodium 610.6 mg25.4%
Total Carbohydrates 696 g231.9%
Dietary Fiber 39.5 g157.8%
Sugars 230.9 g
Protein 90 g179.5%
Vitamin A 31.9% Vitamin C 91.1%
Calcium 70.9% Iron 187.8%
*Based on a 2000 Calorie diet
Directions
Sift flour, nutmeg, and salt together.
Rub butter into the flour.
Cream the yeast in a cup with a teaspoon of the sugar.
Add the rest of the sugar to the flour mixture and mix well.
Lightly warm the milk to body temperature.
Add to the liquid yeast and most of the well beaten eggs.
Beat the liquid well into the dry ingredients until the batter is stiff but elastic.
Fold in the raisins, currants, and fruit peel.
Turn into a buttered 8 inch cake pan so that the dough only half fills the pan.
Cover with a cloth and leave to rise in a warm place (the airing cupboard or near the stove) until the dough has doubled its size.
This takes roughly 1 hour.
Brush the top with a little beaten egg to give a glaze.
Bake at 400° for approximately 1 hour, or until a skewer, pushed into the center of the cake, comes out clean.