»

Recipes

»

Tart

»

Banana Coconut Cream Tarts
Banana Coconut Cream Tarts Recipe
This sweet and delicious Banana Coconut Cream Tarts is so irresistably good that it's sure to give your meal a grand finish! Also, this Banana Coconut Cream Tarts is extremely easy to make, so simply give it a try!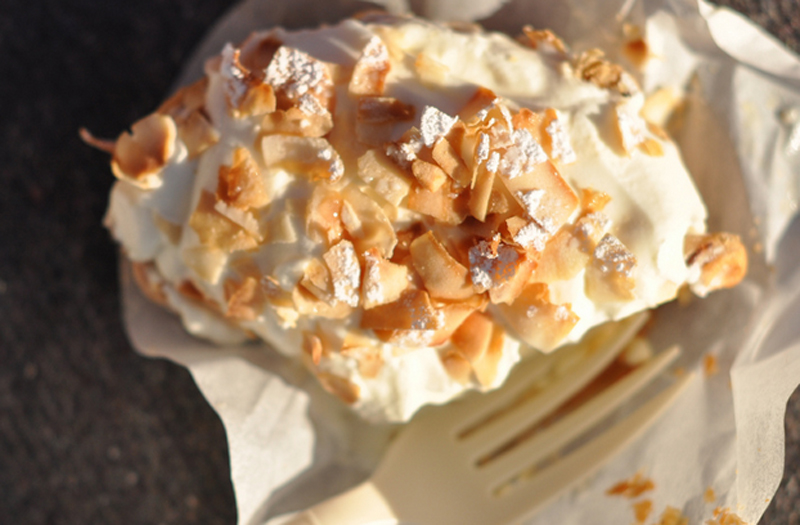 Ingredients
Heavy cream

3/4 Cup (16 tbs)

Sugar

2 Tablespoon

Vanilla

1/4 Teaspoon

1 cup moist shredded coconut

6 baked 31/2-inch tart shells

Ripe bananas

3
Directions
Beat cream until stiff.
Fold in sugar and vanilla.
Sprinkle shredded coconut into tart shells.
Peel bananas and slice over coconut.
Cover banana slices at once with whipped cream.
Garnish tarts with additional coconut and sliced berries if de- sired.
Image Courtesy :
http://www.flickr.com/photos/rachelhathaway/4945601378/