»

Recipes

»

Cake

»

Easy Banana Cake
Easy Banana Cake Recipe
Tha banana cake is a moist and flavorful cake made with mashed bananas and flaovred with vanilla. Prepared with a batter of eggs, sugar, flour, nuts and butter, the banana cake is a lovely treat for any day.
Bakerys Banana Cake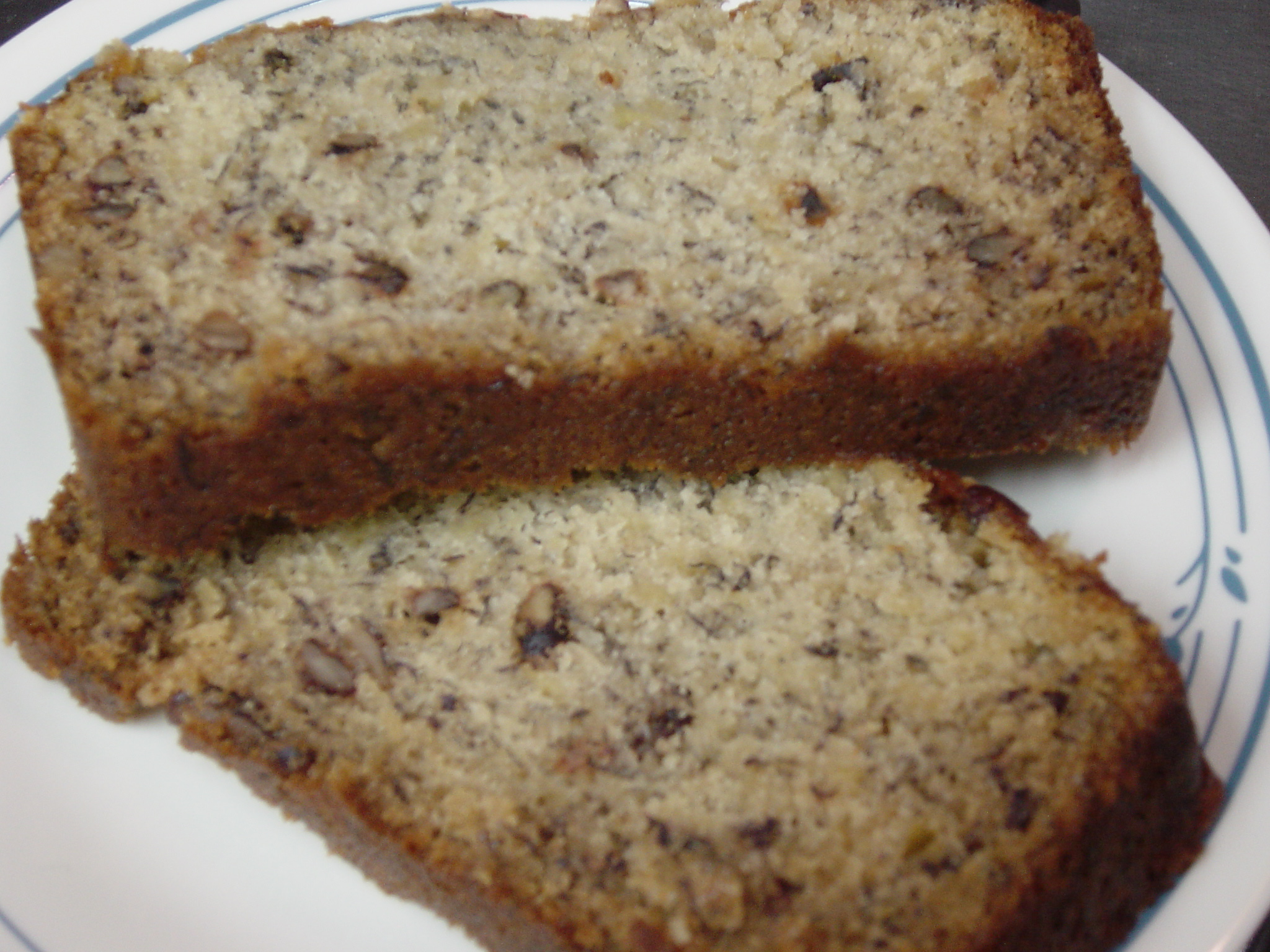 Ingredients
Butter

1⁄2 Cup (8 tbs)

Sugar

1 Cup (16 tbs)

Eggs

2

, beaten

Baking soda

1 Teaspoon

Boiling water

4 Teaspoon

Mashed bananas

1 Cup (16 tbs)

Sifted pastry flour

2 Cup (32 tbs)

Baking powder

2 Teaspoon (Leveled)

Salt

1⁄2 Teaspoon

Chopped nuts

1 Cup (16 tbs)

Vanilla

1 Teaspoon
Nutrition Facts
Serving size: Complete recipe
Calories 4576 Calories from Fat 1641
% Daily Value*
Total Fat 182 g279.9%
Saturated Fat 74.3 g371.3%
Trans Fat 0 g
Cholesterol 664.9 mg
Sodium 3484.7 mg145.2%
Total Carbohydrates 658 g219.3%
Dietary Fiber 27.6 g110.2%
Sugars 207.9 g
Protein 84 g167.1%
Vitamin A 66% Vitamin C
Calcium 79.7% Iron 209.4%
*Based on a 2000 Calorie diet
Directions
Cream butter and sugar, add beaten eggs.
Dissolve soda in boiling water and add mashed bananas.
Sift flour, baking powder and salt.
Add alternately with banana mixture adding nuts and vanilla last.
Bake at 350F 40 minutes in a greased 8 inch square pan.