»

Recipes

»

Venison

»

Baked Venison Steaks
Baked Venison Steaks Recipe
If you were always holding back in trying and cooking venison, here's your chance to get started. This baked venison steaks is a simple step by step guide to cooking venison in the most delicious way. A treat that you would love every bite of
Baked Venison Steaks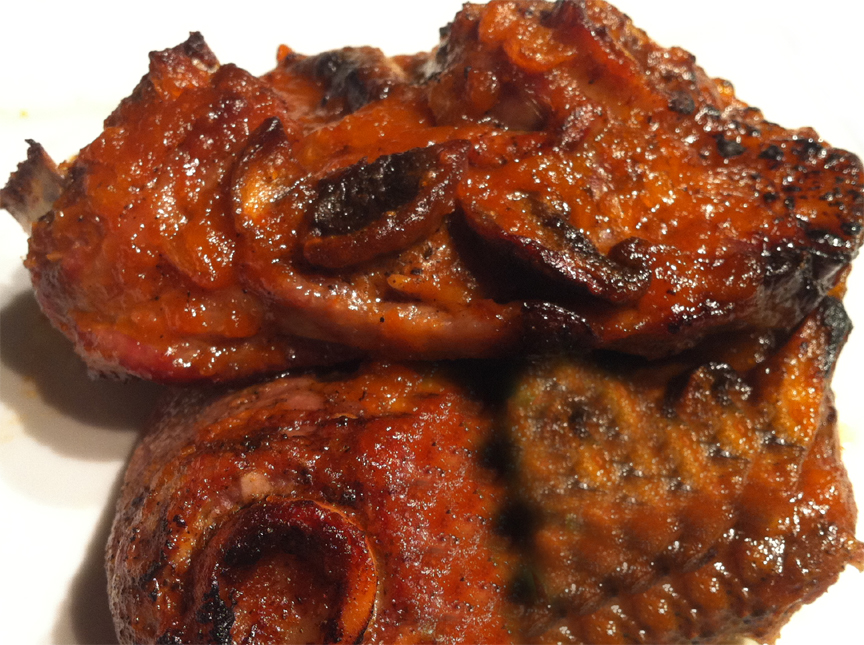 Ingredients
2 lb. small venison steaks

Margarine

1/4 Cup (16 tbs)

2 cans cream of mushroom soup

Water

1 1/3 Cup (16 tbs)

2 Ige. onions, sliced

Salt

To Taste

Pepper

To Taste
Directions
Brown steaks in margarine in skillet; sprinkle with salt and pepper.
Blend soup and water until smooth.
Arrange layer of steaks in greased baking dish; add layer of onions.
Add half the soup.
Repeat layers, ending with soup.
Bake, covered, at 350 degrees for 30 to 40 minutes or until steaks are tender.