»

Recipes

»

Fudge

»

Baked Fudge Drops
Baked Fudge Drops Recipe
Baked Fudge Drops are amazing snack item which is good to serve to kids and grown ups. They are easy and quick to make. Baked fudge drops can be prepared fresh for snack. Everyone will love to eat them.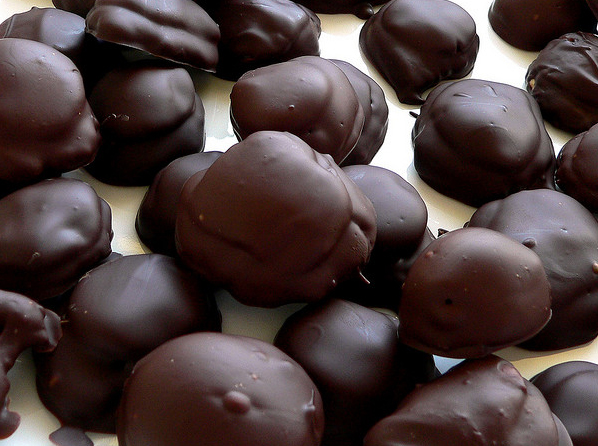 Ingredients
Cocoa

3 Tablespoon

Sweetened condensed milk milk

2⁄3 Cup (10.67 tbs)

Coconut

1 1⁄2 Cup (24 tbs)

, shredded

Salt

1⁄8 Teaspoon

Vanilla

1⁄4 Teaspoon
Nutrition Facts
Serving size
Calories 79 Calories from Fat 36
% Daily Value*
Total Fat 4 g6.6%
Saturated Fat 3.4 g16.8%
Trans Fat 0 g
Cholesterol 4.6 mg
Sodium 35.7 mg1.5%
Total Carbohydrates 10 g3.5%
Dietary Fiber 1.7 g6.9%
Sugars 8 g
Protein 2 g3.9%
Vitamin A 0.7% Vitamin C 1%
Calcium 4.4% Iron 3.5%
*Based on a 2000 Calorie diet
Directions
MAKING
1) In a bowl, mix together cocoa, milk, coconut, salt and vanilla.
2) Take a greased baking sheet and drop spoonsful on it.
3) Bake in a moderate oven at 350 degrees for 15 minutes.

SERVING
4) Serve the baked fudge drops as desired.
Image Courtesy :
http://www.flickr.com/photos/ipalatin/4085770599/