»

Recipes

»

Custard

»

Baked Caramel Custard
Baked Caramel Custard Recipe
Caramel is a lovely way to add to the taste of any dish. Tried and tested recipes are always a pleasure to try. You would love every bite into this baked caramel custard . Enjoy the treat. You deserve it!!!
Caramel Custard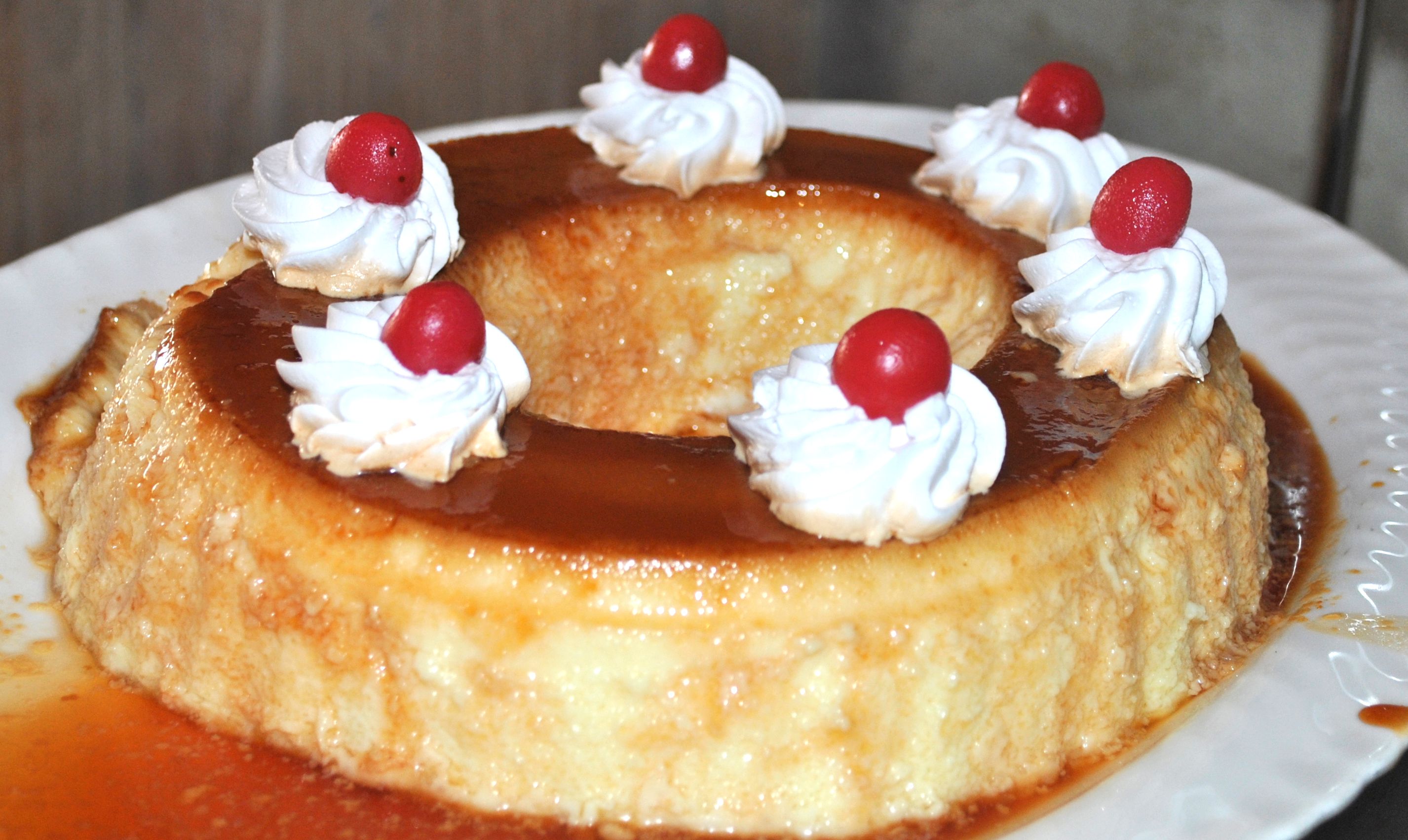 Ingredients
Brown sugar

1 Cup (16 tbs)

Eggs

3 Small

Sugar

1⁄4 Cup (4 tbs)

Salt

1⁄8 Teaspoon

Milk

2 Cup (32 tbs)

, scalded

Rum flavoring

1 Teaspoon
Nutrition Facts
Serving size
Calories 348 Calories from Fat 59
% Daily Value*
Total Fat 7 g10%
Saturated Fat 3 g15%
Trans Fat 0 g
Cholesterol 131.8 mg
Sodium 145.8 mg6.1%
Total Carbohydrates 69 g22.9%
Dietary Fiber 0 g
Sugars 68.8 g
Protein 7 g14.5%
Vitamin A 5.1% Vitamin C
Calcium 14.3% Iron 3.1%
*Based on a 2000 Calorie diet
Directions
MAKING
1)In a baking dish, sprinkle brown sugar at the bottom.
2)In a bowl, beat eggs with sugar and salt until light.
3)Add milk and rum flavoring and stir.
4)Pour the mixture over brown sugar and put baking dish in pan with hot water.
5)Let it cook for 350 degrees until firm and set.
6)Invert into a platter. Chill.

SERVING
7)Serve the caramel custard chilled.